I started to get an itch because I hadn't posted pictures in a little while... ;) So...forgive me...I was bored.




Part of my fat arm and arm pitt. ;)



One that got away from her family.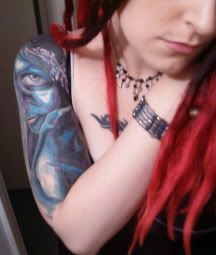 And I just wanted to share the happiness of my grandchildren.... born about 5 days ago. YAY!!




IF YOU WANT TO SEE MORE PICTURES, YOU CAN HIT UP MY JOURNAL!