hi i'm kate and i've been stalking this community for a while now (and have pined over dreads for about five years..) and was wondering if any of you (or anyone you know) started dreading with fairly short hair? i'm not even sure if i can even dread my hair once it's grown a bit, due to parents and my job, but i'm still very curious. people say that the sooner you do it the better they'll turn out but i'm looking for personal examples.
here's a picture of me and my weird hair from a couple months ago, so it's an inch or more longer: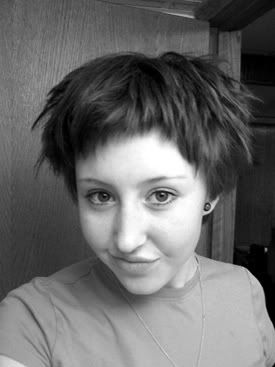 the back is far too short (about an inch long because i get sick of the mullet feel) so i'll have to wait and suffer through some growing but still. any stories would be wonderful, thanks :)

actually, while i'm here would i even look decent with dreads?