so it's been forever since i've last seen the internet world. btw, i saw the wailers last sunday WITH ZIGGY!!!!! it was so frickin awesome. DeSol opened for them. they were great too. wheeeee!

anywho, i gave myself bangs.



my hair suddenly decided to be naturally curly. neat.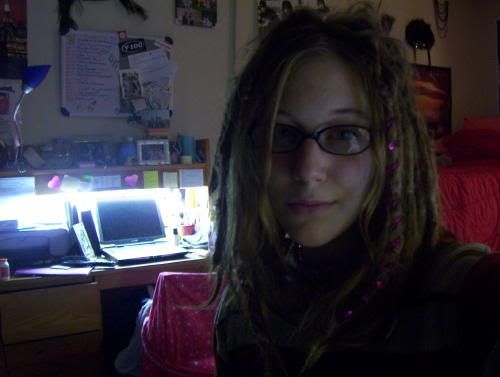 sorry the pics are a bit dark.