hey. i just joined. i wore dreads for nearly five years, until late 2001 when i shaved them off (it was just time for me to have short hair for a while). there are a couple photos of that set right here: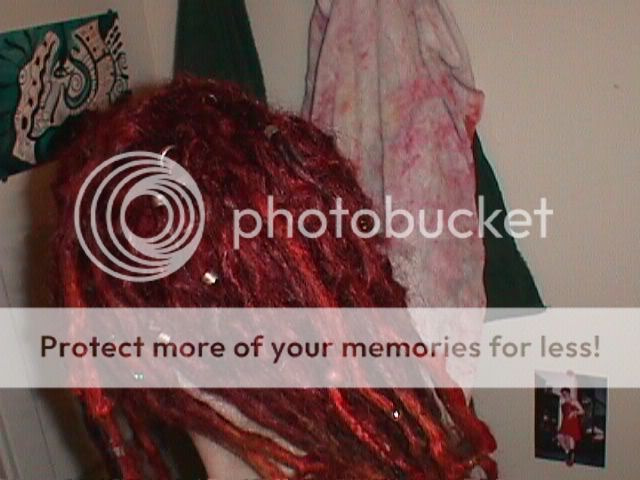 background: hair dye towel, photo of a guy in a dress. i kept the sides & back shaved, but my hair's so damned thick you can't even tell.


closeup left, four year old locks. the dye is faded manic panic infra red, which turned into a great blood orange color.



it's been a few years, & i'd recently been wanting my locks back. i was cleared by my boss to regrow them (the saga, for anyone interested: link 1, link 2, link 3) & i am back in love with my hair. i started from a mohawk this time around & i'm definitely digging on the dreadhawk.


there's a one week old fuzzy locks pic here:


i spent the entire weekend immediately post-permission bleaching & backcombing & waxing (knottyboy's mix is pretty helpful for the first few months, after that it isn't necessary), & having five years of experience under my belt was obviously helpful. no one else works on my hair. this set already looks better than my first set after a year - there was barely anything on the internet about starting locks when i first began in 1997.


anyhow, there are other pics of me on my site for those who want to gape.


golly, i've missed this.