I've really not been looking after my poor dreadies lately... I tend to go through phases of thinking they look awful, and until yesterday, I had roots a mile long. I finally got round to buying some hair dye, and when I was dying my hair I stopped and just looked at it all. I was really shocked how nice it can look... It's such a great feeling when you actually look at your hair and see how pretty it is! =o!
...I got all excited and happy and took photos. These were taken when I was waiting the 20 minutes until I could wash the dye off, so please excuse the spots of it on my cheeks. >.< Heh...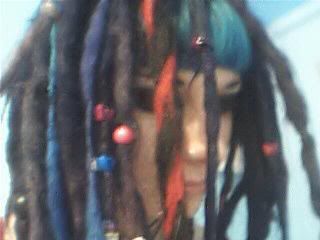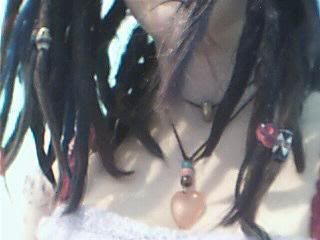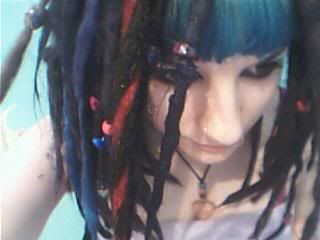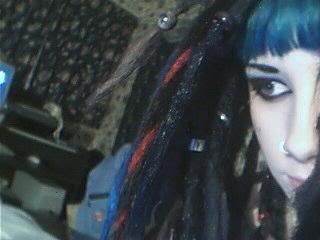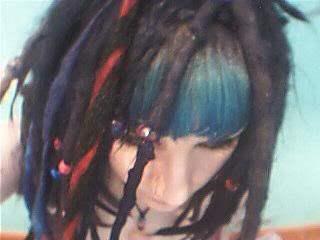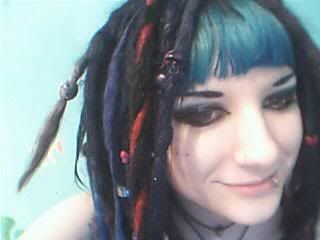 Happy Vickie.
Sorry about all the photos - I wouldn't usually post that many... I'm just so darn happy about them.
Dreadlock love. <3