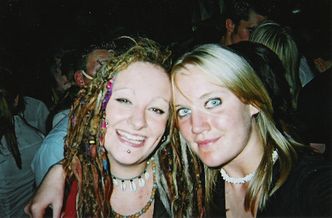 this is me and my cousin
roxycat20 out partying and very drunk :D

I love this pic of my dreads, ive got some tempory fake blonde dreads in my hair in this pic to fatten my dreads up!!! I dont have them anymore they felt wierd next to my real dreads!!!!