it's a little late..
but a dreadie picture with my puppy (she's only 8 months old), Millie..
she got her first haircut last week.
(she looks scared)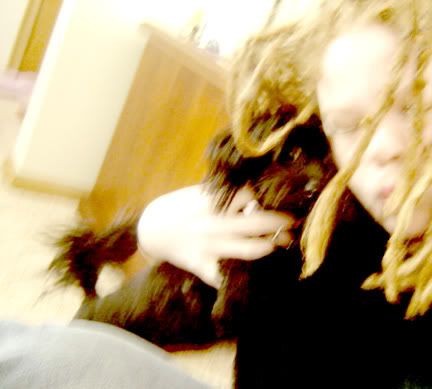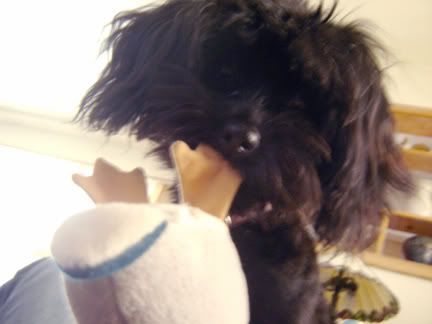 millie and her duck.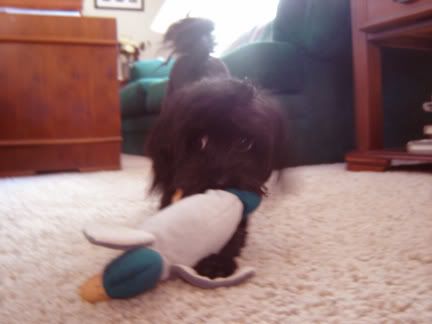 millie and her duck, again.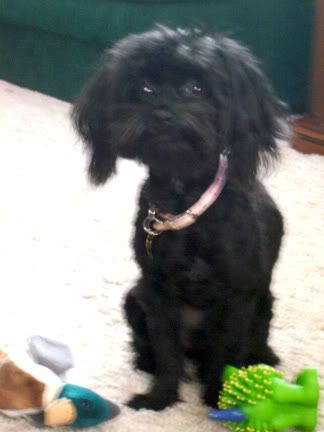 dead duck, millie, and squeaky toy.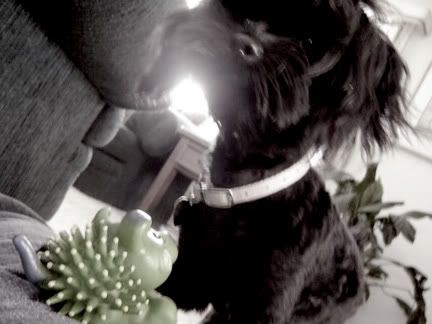 queen millie.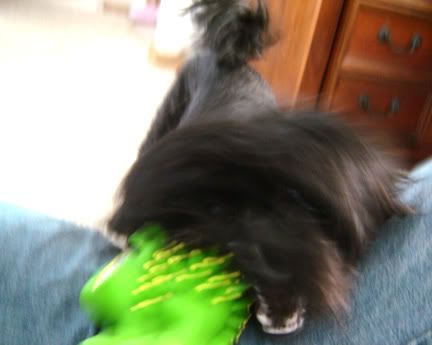 her ferocious puppy teeth.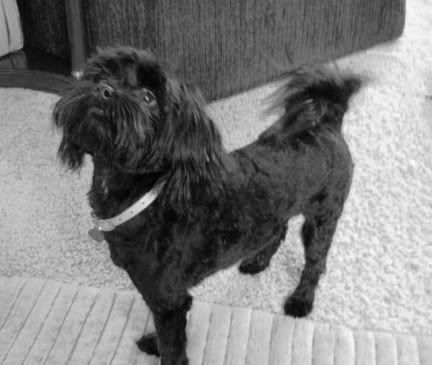 watching the ceiling fan.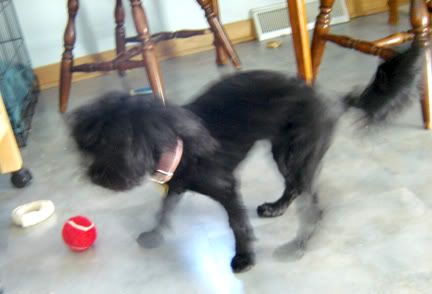 hehe..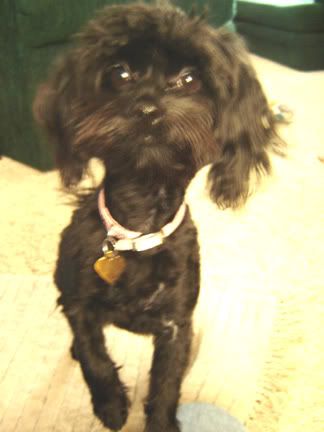 looking at my camera.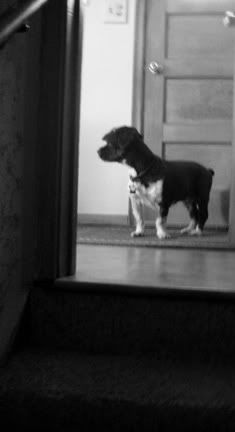 my old doggie jake.. he's 12.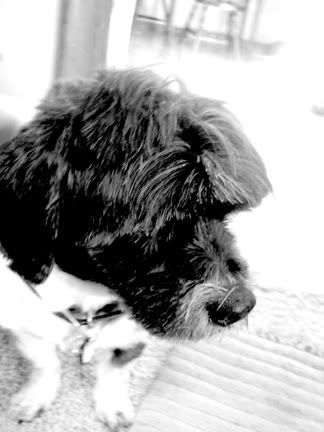 he got a bad haircut.. he's kind of depressed about it.

superbowl!!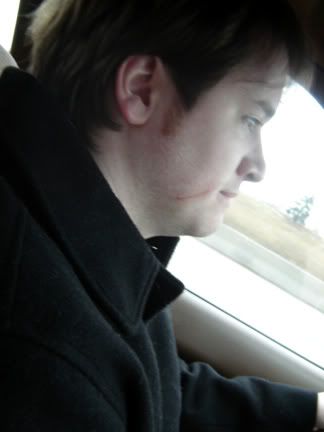 prior to driving to the grocery store for superbowl snacks, Nate (seen here) was attacked by his big fat cat. see the scratchie??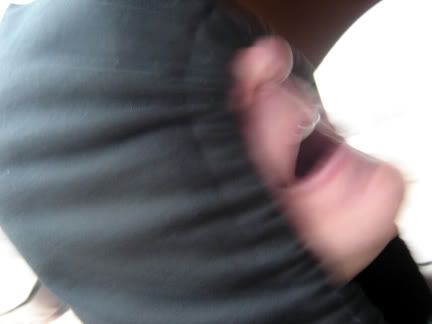 ladies and gentlemen..this is my boyfriend..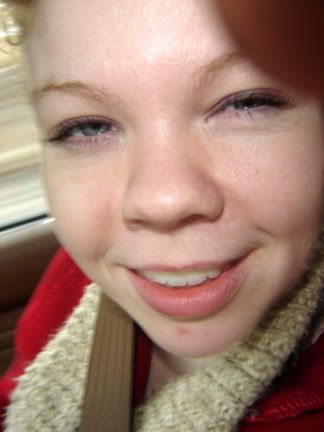 a crazy weird picture of me. i was trying to avoid the camera and ended up..somehow.. looking RIGHT at it. i look stoned.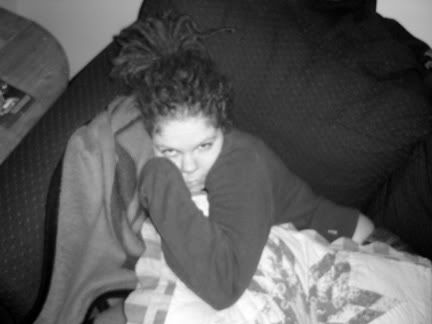 sad that the eagles were losing.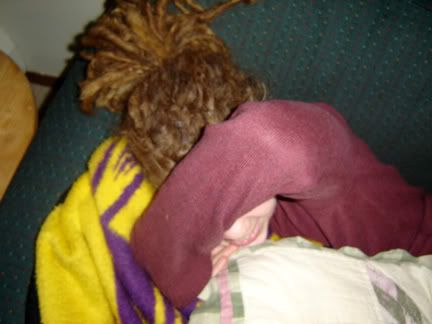 the end.
hey, my hair looks cute.