ok, well a quick question. i went in my hot tub last night(which i love beaucoup) and i was wondering, chlorine + other pool chemicals = what effect on dreads? even if they're dried properly and all that.

and since i'm here, i'll do me a mini....



before: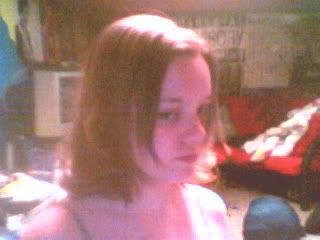 after: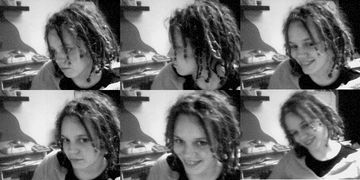 couple weeks/moths old maybe?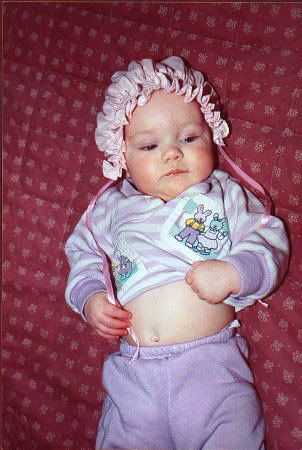 about 4 years old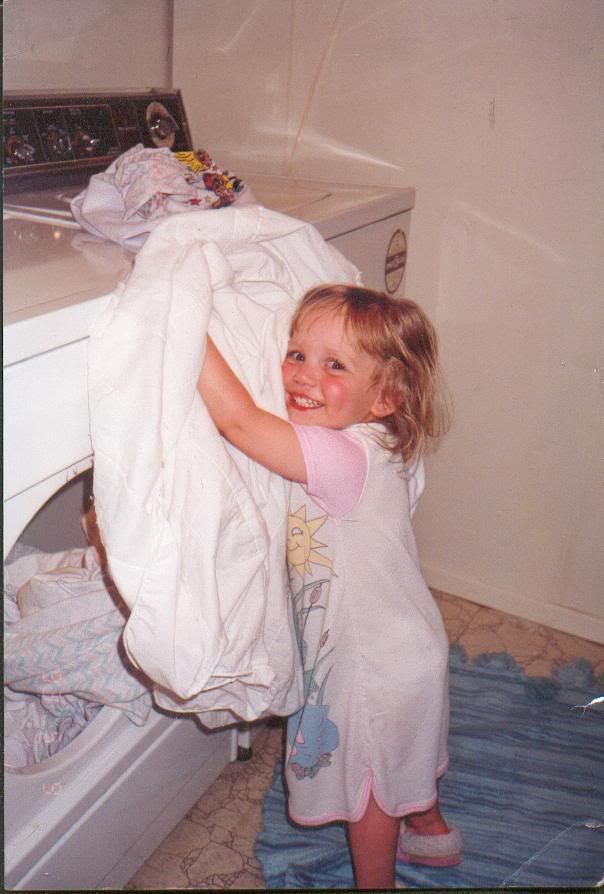 my blue hair when i was 5 :)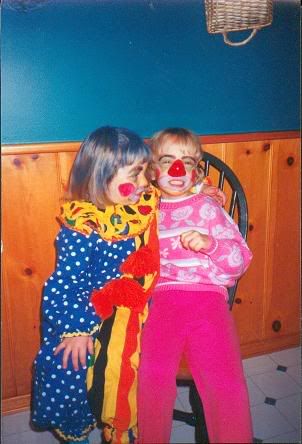 hehe corn rows in jamaica about 9 years old (i'm on the right)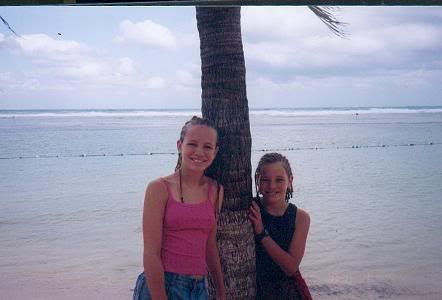 cut short about 4 years ago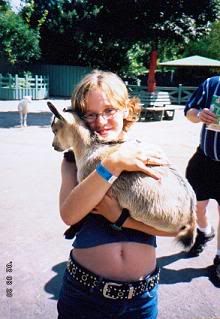 about a year and a half ago when i died my hair green and black. i wanted it to be blue and black but the bleach turned it orange then added the blue and i got green :( hey i liked it though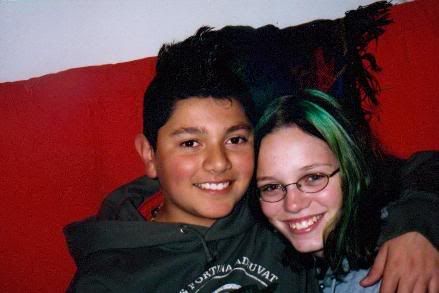 march break 04, i love the colour they look in this one! (right)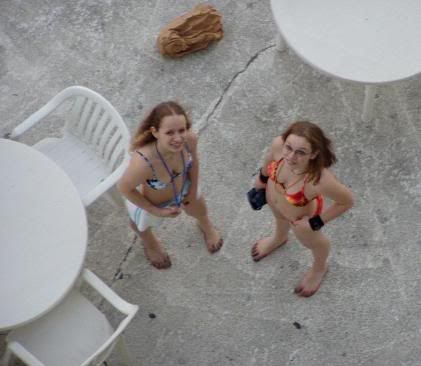 last summer (the gross after effects of my green and black) at Bus Fusion (this VW campout event)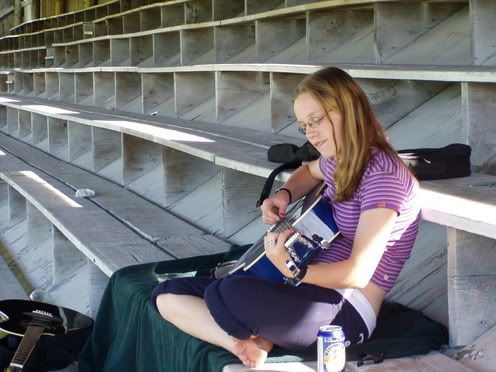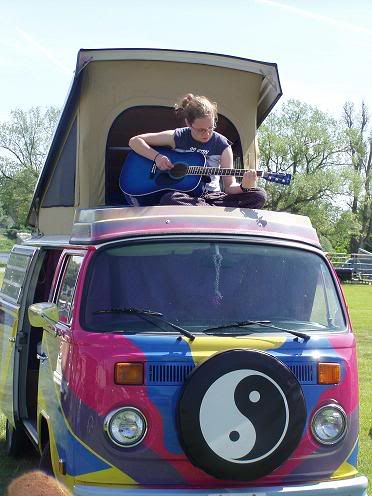 and just for kicks another of my (moms) van



early this year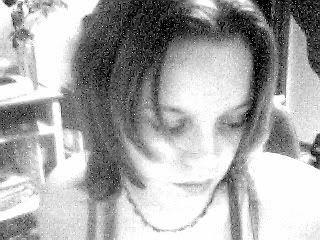 cute cut start of this year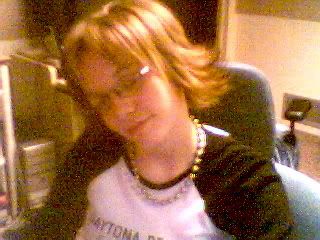 month or two before dreads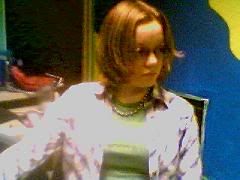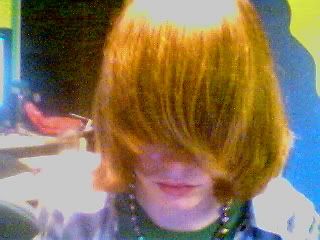 just before dreads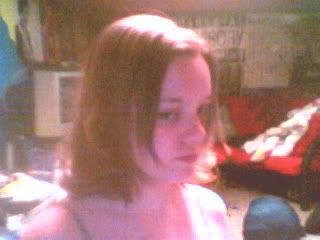 dreading process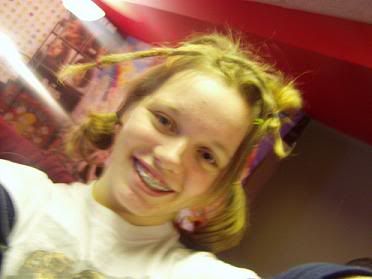 just done (march)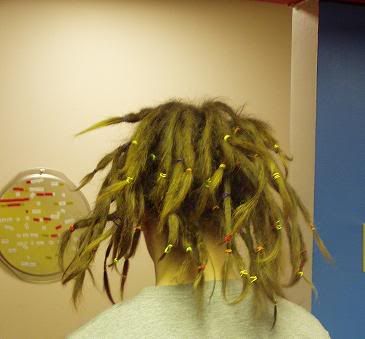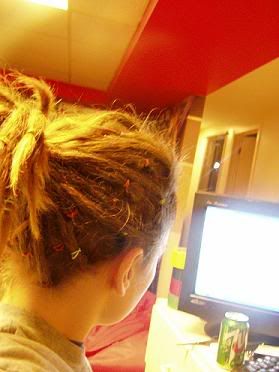 about a month old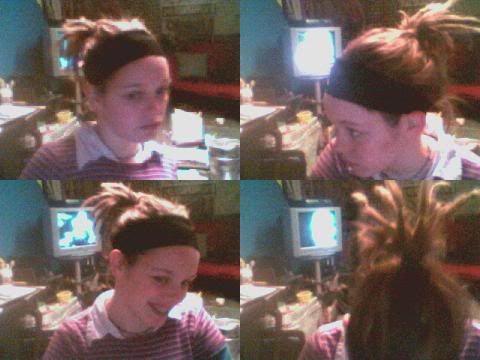 end of april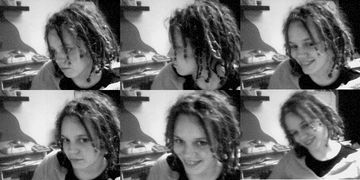 today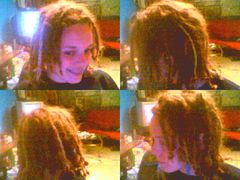 oh and this cute GUDU hat i made a few weeks ago, that i haven't posted about yet :)



sorry for all the crappy webcam pics! too lazy to walk upstairs for the digicam :)

oh and second question: for about the past week, i haven't slept with my sleepy hat (nylons over my head) and it makes them very frizzy, but does it help them lock up anymore, since they're kinda just rolling around all night? or does it just cause frizz? the main reason i stopped though was because i'm trying to wear them down now always because i wore them up so much that my roots are dreading that way, so they're kind of all pointing to the back if you get what i mean. so if you guys had any advice that'd be great!

p.s. you guys are SO great, especially to a youngin like me (youngest in the community) and you are all gorgeous and have amazing hair! *gives you all a huge hug*