i grabed my camera while i was getting ready last night. took a few =0 )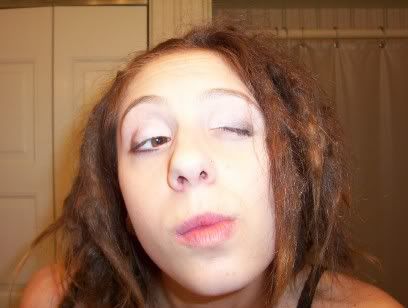 my face normally.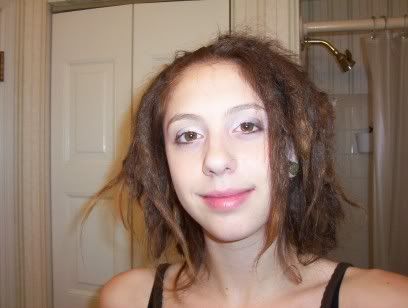 top view -or- tilted.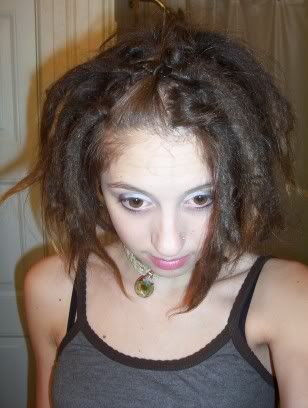 they have passed their 9 month date. im starting to become really happy with them. just need to get my loose hairs tucked in. all my loose hair has basically come out around my face, by my ears, and along the back on my neck. its hard to tuck the loose hairs in by urself, i need to find a helping hand which isnt readily available. i had also cut criss crossing hairs that got tangled up in other dreads months ago so around the back and along the part on my head in have numerous groupings of 4" loose hairs. im still satisfied tho. =0 )

good day all!