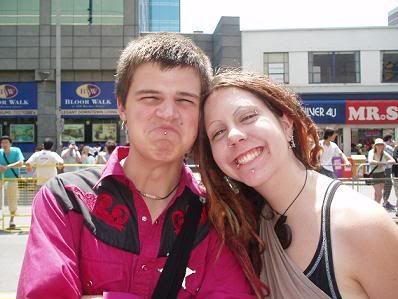 my friend han and i after tricking my friend above into going to pride he thought he was going to the zoo.
double shot on the subway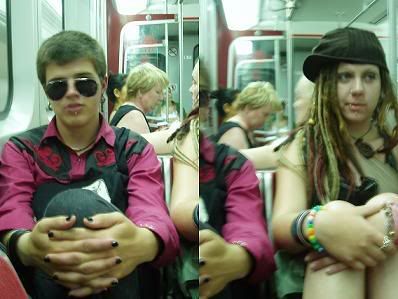 this "adorable" child behind me told me that my hair was ugly, too many colors and that she was going to cut it off. i muttered something about how santa was going to skip her house this year and laughed.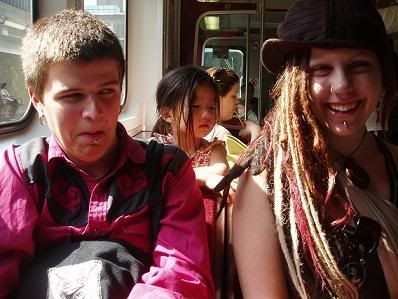 me trying to be cool. the glasses don't go with the hat. but ummm orange cola.