Well, it's kinda time for me to introduce myself. I have been reading here for God know's how long, doubting about dreading my hair again. The last time wasn't a great succes, so I was worried.
But right now, I keep falling even more in love with my dreads and they feel so natural for me to have. Don't know what it is, but it's goooooood!
Hi! I am Sandra, 19 years young and a Dutchie.
This;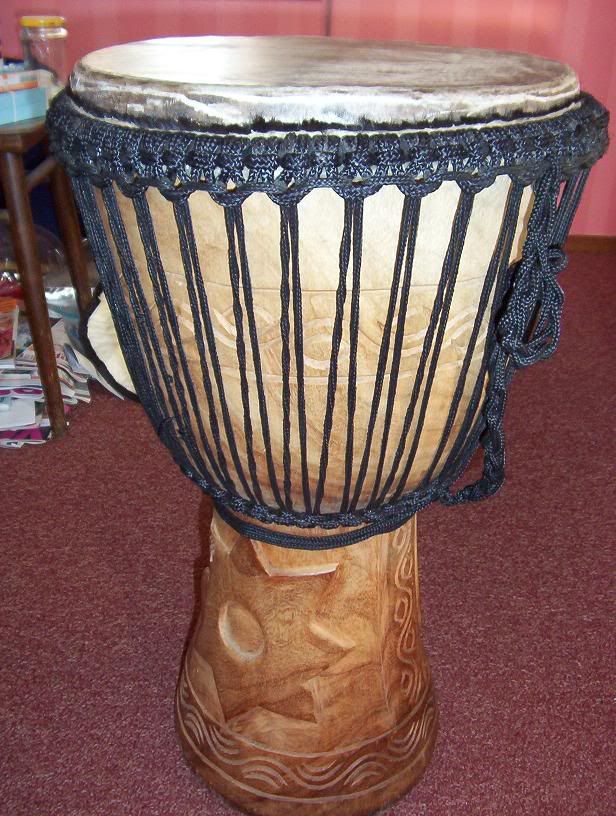 has been my love for over 3 years now. I love it to death and I hate summerstops! Well September is the time to play again! Yeah! (if you are interested; my teacher is Souleymane Camara)
An other love is African Dance. Have been doing it for 2 months now and it's so much fun. (again; my teacher is Hamet Niang and sometimes Pape Seye)
And, because you can't dance or play enough, I am working on a Theatre-piece with 15 others for a good cause in Africa/Zimbabwe. It's about a boy who loses his parents of AIDS. He leaves his village to explore the world/his country/Zimbabwe and forget about his pain. We express all the animals and moods he passes by. At the end he finds his destiny. The story is a bit longer, but he, you get the picture right?
I still want to play with Oke Sene, but my money or time won't let me.
I adore Phil Collins and everything musical out of the 80s.
I am in my third year of collage. Graduation is next year. Scary.
I am dreaded for 6 weeks and 2 days now.
....so why not flood you in pictures?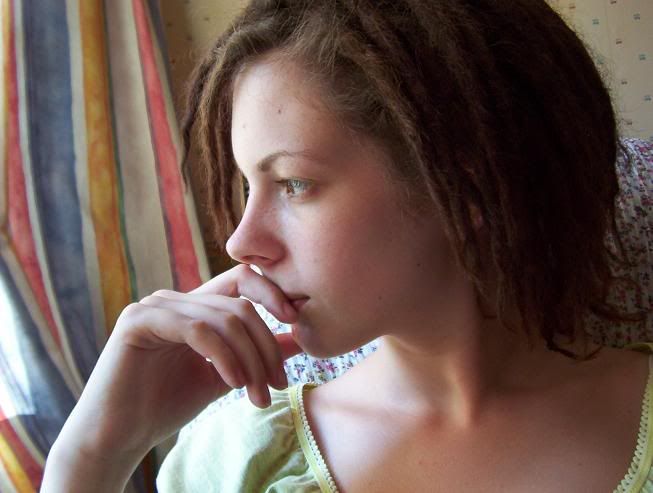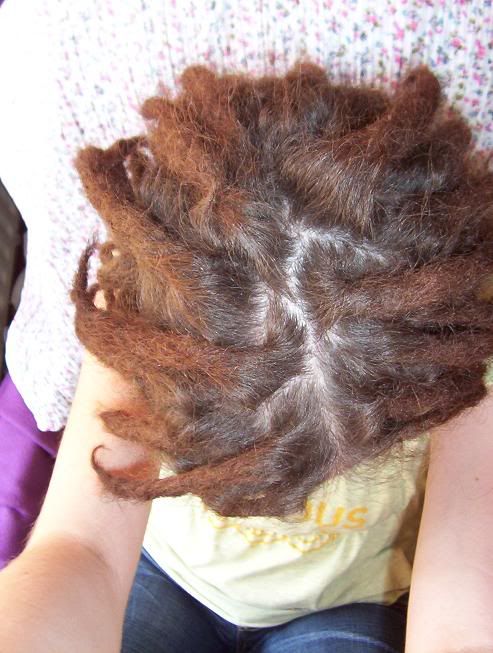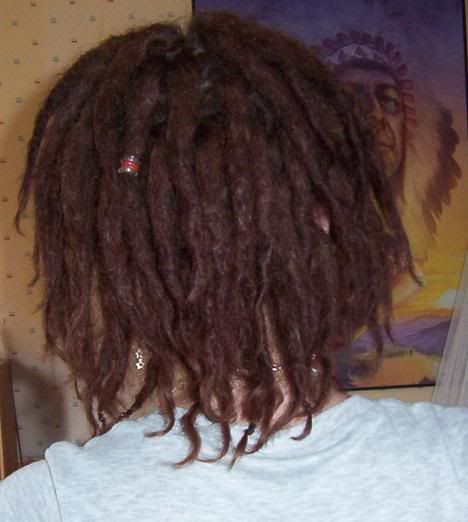 And to compare;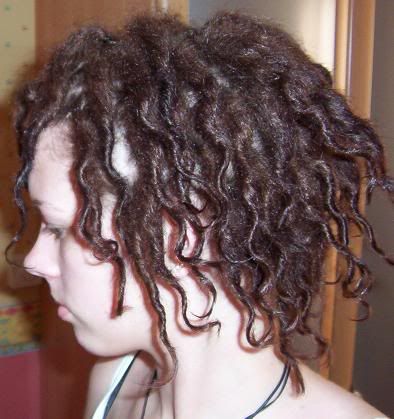 Day 0 :-)))))
Hope you liked me!