my dreadies and i painting my best buddies apartment. <3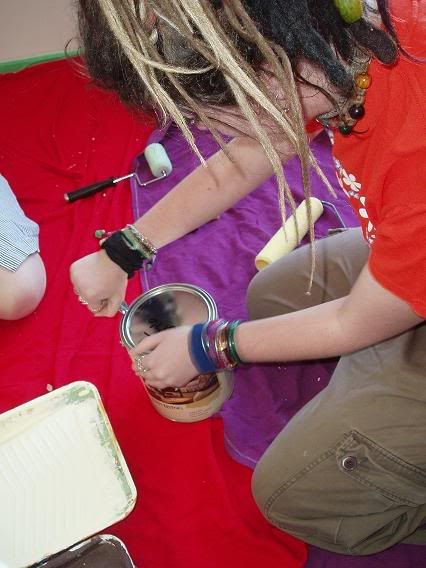 (
Collapse
)
I'm gonna be gone for the weekend (GO SUPERBOWL! YAY EAGLES!) so you have until Monday to send pictures in for the new background.
And I have until Monday to figure out what the fuck to do with them all.
Go here.
again- the rest of the photos are posted in my photo journal.
Today was my little brothers 13th birthday and his Bar Mitzvah. The party is tomorrow (more pictures!) so my mom took the close family out to lunch today after the service. I took pictures. But I also guilted my brother into taking a few pictures of me.
(
Collapse
)