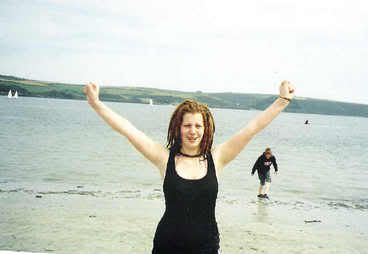 nostalgic
damn did they ever love the irish sea.
So my hair and I have signed a contract together. We have agreed to the terms, that I will grow my hair out to the length it was before I cut out my dreads. Which is approximately at my boobs, give or take the curls. If my hair does not start behaving itself and become a wild frenzy of sexy fierce red mane, than it shall once again become wonderous locked dreads! I am thinking by Christmas will be the deciding factor.
Oh, and for people who have gone both natural and back-combed method, any suggestions on the route to take for the healthiest/clean natural way to do it.
Keep on dread loving, kiddos