I just dreaded my hair. Day One: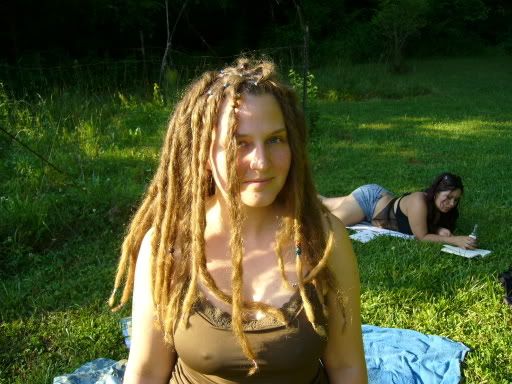 I am wondering now about how to wear it. I know there is a post
in the archives
with links about wrapping a turban, but I don't want them completely covered. How do you wrap a dreadband? What are some other alternatives? I'm especially interested in things I can diy over products to buy, but if you know of a great product, I can probably figure out how to make it if I see it.
Thanks.