I made one dread in my hair this morning to start off with, to make sure I like it and to make sure I know what I'm doing before I leap in headfirst.
Here's a piccie: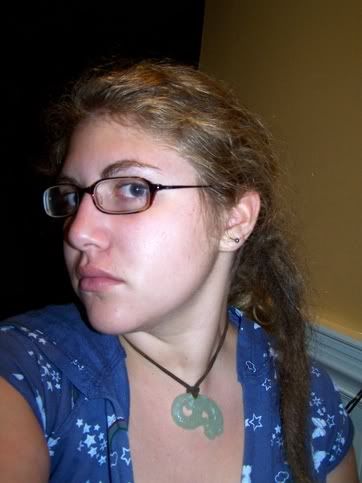 Excuse my puffy allerginess.
I really love my dread, and I'm looking forward to getting more. The only thing I'm worried about is all the little fuzzies on it, and tightness, I guess. I just backcombed and palmrolled it. Is there any way I can get it tighter and less fuzzy without using wax? And for all you veterans, does that look right to you?
(
Collapse
)
OH! One more way important question that I couldn't really find in the memories. What's the importance of using rubber bands? Should I be using them...for what...how, and so forth.
Thanks for your help, I'm really lost on a couple of points...
b.b.