It is my dreads' first birthday on the 14th of February, and I'll be posting an enormously long and detailed entry then, but I just wanted to post a few little pics I took of them recently since the last time I posted was around Hallowe'en.
So I recently decided I wanted to go a dark/ash blonde colour~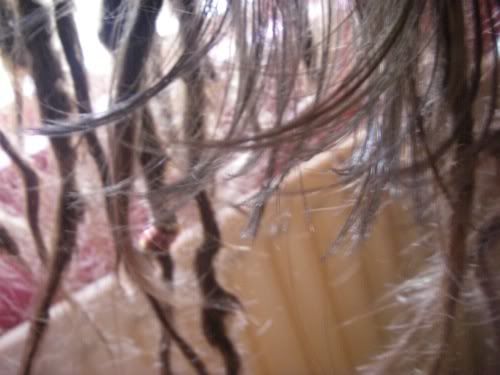 Before the colour removing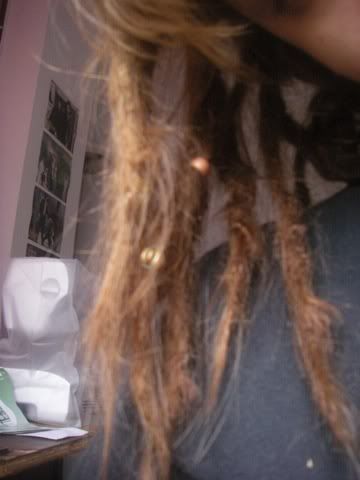 After the colour removing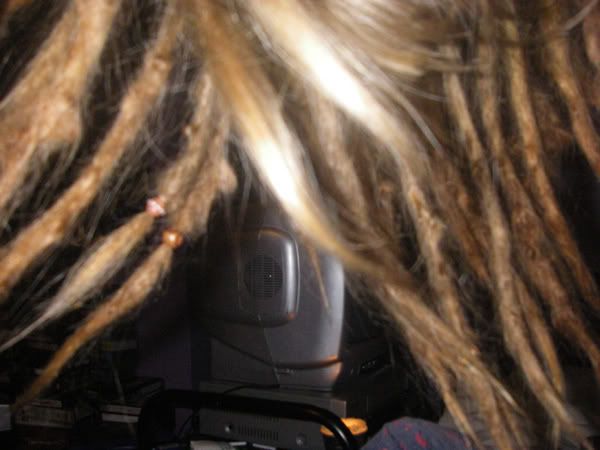 After the blonding
I really don't know if I like this colour. I've always had dark hair and think I suit it a lot better, and they just seem to be too red and the ash blonde dye turned parts of them a slight greenish tinge. I'll probably just get a dark blonde/light brown toner or semi-permanent dye to put over them, because I still want them to be light in colour but not quite so... BRIGHT yellow/orange/green.
I'm very happy with how knotty they have become, and the bleaching process seemed to make the loopy ones get shorter and the loops bunch up if you know what I mean..