There is a post on MySpace with the process pictures, if anyone is interested...
Here
...
I finally got time to sit down with my friend and start screwing with my hair! 6 hours of backcoming and palmrolling later, I had a head full of babies!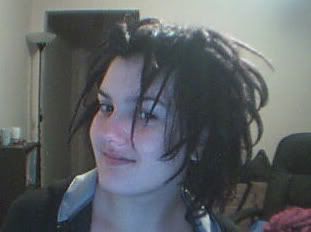 More to come when I get better shots, because webcams suck. A few around my crown are loose cos our comb committed suicide, so I got a new one to finish tightening up with roots today. I'll taking photos everything month so I can document how they progress (nerd much?). I feel like I have a science experiment growing on my head, and I love it!