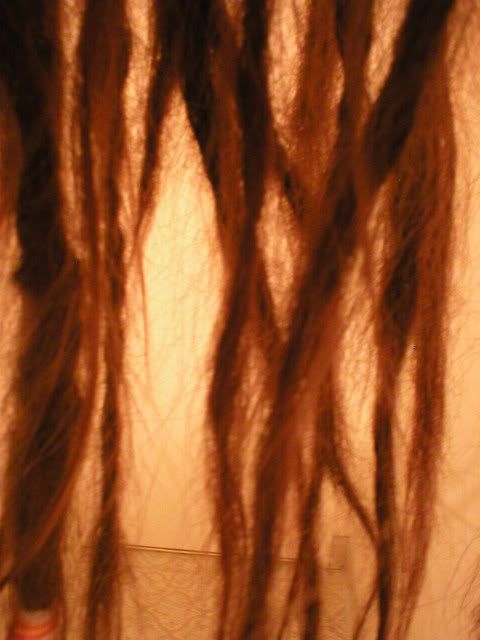 I have been a long, long time lurker in this community, for over two years now I believe.
Finally, after much ado, and several failed half-way attempts, I have all my fuzzy baby dreadlings full and intact. This time, all done by me, and me alone. I'm so happy to have gone through the experience by myself, I am already much more attached than I have been to previous locks.
There are thirty of them in total. Originally I had been aiming for more, but my hair is just so thin it would have been next to impossible. Look how small they are as it is! I'm a little worried about this, as some aren't even a pencil thickness and I know they will be getting thinner in the future. Had I gone any thicker I'm afraid the sections would have been so large that I'd have icky gaps and bald looking spots further down the road.
(
Collapse
)
Also, I am in the process of writing some step by step instructions on the dreading process. With any luck I'll be posting it some time in the next few days for everyone to look over and help me revise. I am hoping for it to be really helpful and informative for all the other newbies out there.