so i got a knit hat for a dollar the other day, it was really tight on me and i decided to cut the top off of it and use it as more of a headwrap-without-all-the-wrapping sort of thing. it worked out nicely...and hey it may stretch out and not work as well later on but hell, i got it for one dollar...
id highly recommend trying this...its really comfy.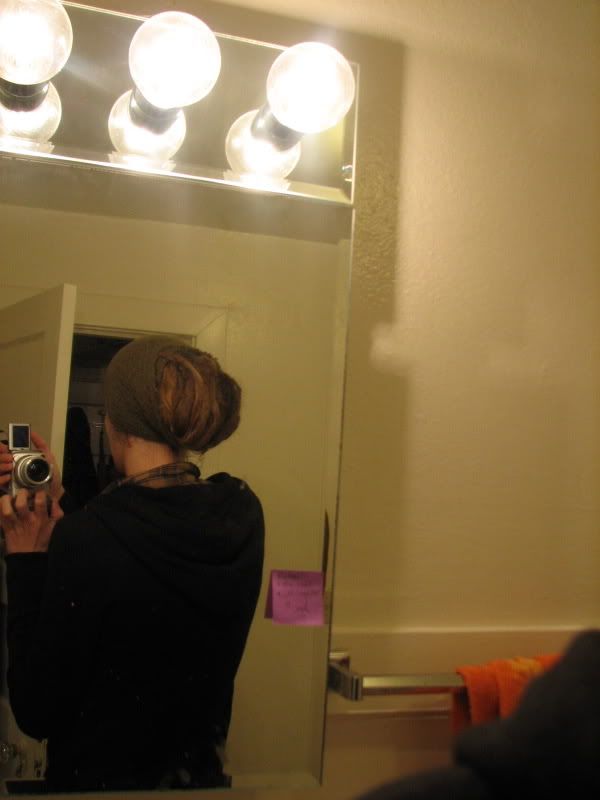 oh and by the way you're all way too nice to me. im not even half as adorable in real life.
;)