FYI: Do NOT ever ever ever ever ever bleach your hair for the first time in your life stoned out of your mind and hungover as fuck. K?
K.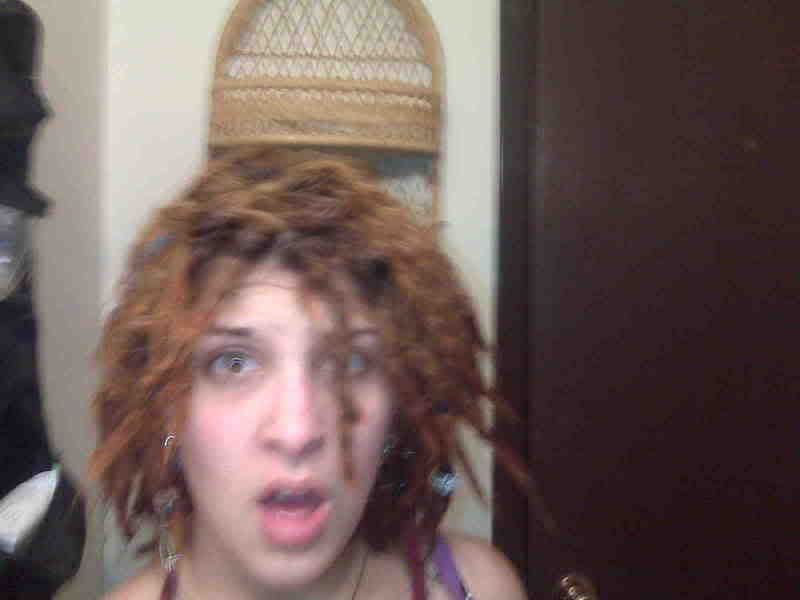 So, because of this horrible mishap, I would like to do a little bit of
reminiscing over my dear, dark dreads... as of Friday Night.
I drank 3 bottles of wine, that night.
That's more than I've drank in the past 3 months. Oy.