Alright. So my fab stylist bleach queen friend came over to help me make the transition from
Ginger to Purple.
So, We started out with this: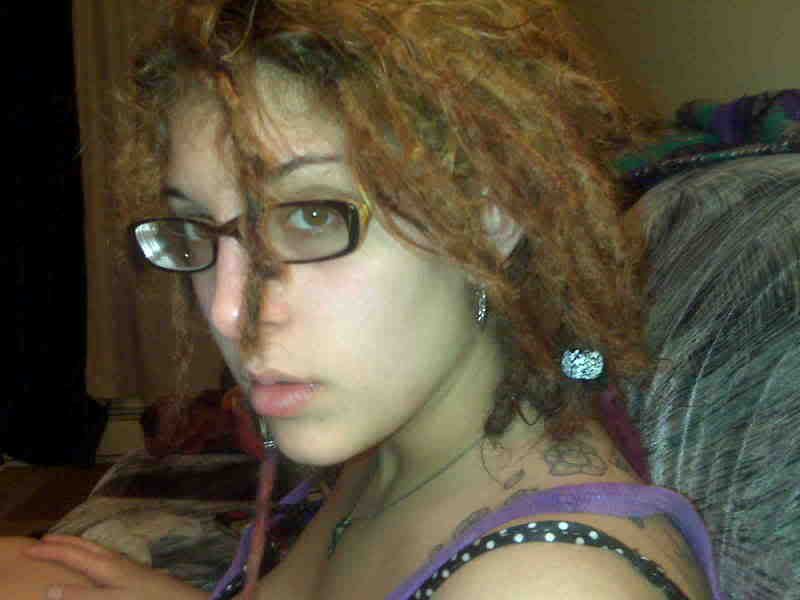 He tsk'd alot, and put some gungky conditioner into my hair, then we bleached again, and then we used 2 toners, some concoction he mixed up when he was at work before he came home, I guess there's conditioner toners and shampoo toners or something?
and we got
So then, we spent 2 hours putting in 3 different colored veggy manic-panic dyes.
We did layers, and a bright spot at my crown.
I have a very shitty camera, or bad lighting. In person, it's hella vibrant. Vibrant like, the felted wool ones. They barely stand out against the bright. My scalp is a tiny TINY bit tender, and my dreads are a tiny bit dry, but even just from sleeping they're better then they were. He did some deep conditioning thingy before the second bleach job, he mentioned something about protein, and since that's what was on lish's page I am happy. He did tell me that if I would have done this myself, I would probably have gone bald. Which, of course, is exactly what lish said, so guys, listen to lish or your hair will fall out.
I'll get better pictures, eventually.