they're shrinking, but with the shrinking they've started to blunt at the ends, and get way WAY friggin tight.
Srsly. They're toight.
ALSO: i've discovered a WONDERFUL contraption called a
Bead Reamer
; It's built for smoothing out the holes in beads, OR
More importantly, to MAKE THE HOLE BIGGER OMG.
i'm planning on de-beading my hair and then buying a shitload of big pearls(they've already been ordered!) and makeing the wholes big enough, and i'm going to dye my hair dark again and just put a bunch of Pearls in my hair.
I love pearls.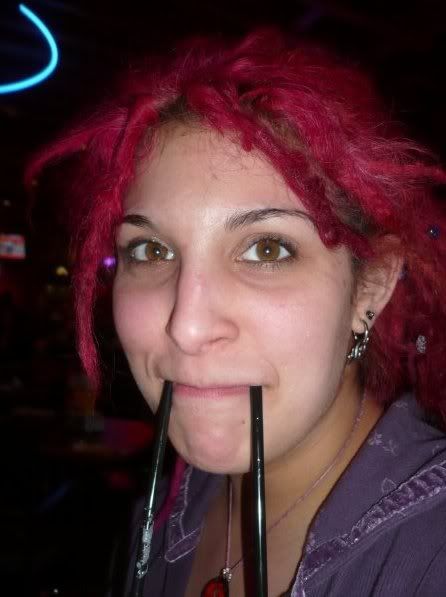 I am a Vampire!
I've been spraying with salt water w/ tea tree oil every day instead of washing my hair... It helps smooth them out. And
I LOVE the smell of tea tree oil, too.


<3.