my boyfriend presented me with this last night, a modified picture of myself with a little bit of medusa action: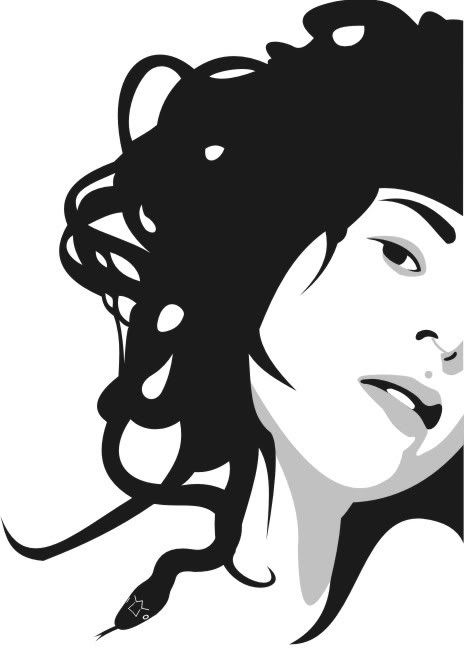 i thought it was neat.
anyhow, i've been obsessing over the how to dye/bleach dreads text that lish created .... and i might have a go at it! i'm actually think of varying shades of pink, blond and dark pink. my hair is SO thick that it'll take forever though :|
i'm kind of bored with my locks right now, i haven't dyed my hair bright vivid colors since i was like ... 17!
who knows.
<3's to you all.