hello y'all, remember when i dyed my dreads pink? yeah, it was a painful reminder to how much i dislike light colored hair on my head. mistake.
my boyfriend made the suggestion that i dye my tips black and the rest a bright red. i decided i liked purple better.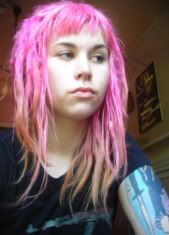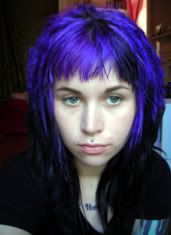 i dont know how much any of you care, but i'm (not from here, just living here) in iowa right now and if you haven't heard, the flooding out here is insane. i took some pictures. thankfully i live right on top of one of the highest spots in iowa city. iowa city isn't as bad as cedar rapids ... but the university got hit pretty bad, and out of all the buildings it was the arts and music buildings, pretty sad.