If anyone remembers my previous post I thought I'd finally update since I have some time. If you don't remember I was the girl who didn't know I was pregnant until I was seven months along.
So after rescheduling my trip to India I had a son on Friday March 13th after being in labor for 22 hours.
These are the best dready pictures I have with him so far. As you can imagine I don't feel so up to taking pictures of my very tired, bloated self.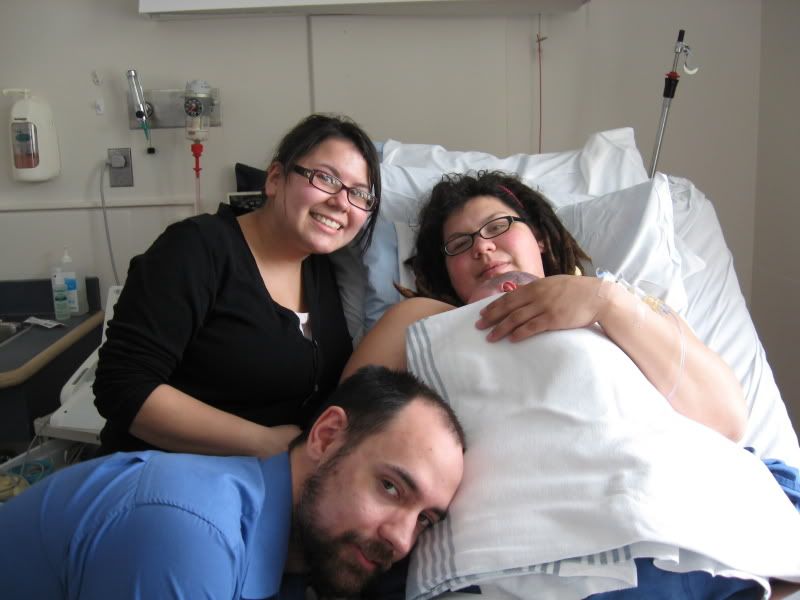 About half an hour after James (the fifth) arrived. My sister and fiance.
(
Collapse
)
</div>