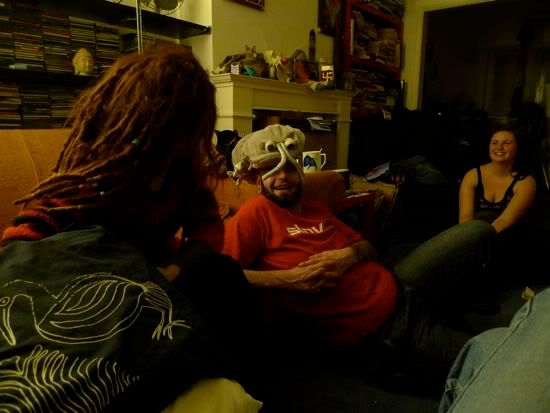 These pictures were taken a couple of weeks ago. That's my boyfriend wearing a cuddly woodlouse on his head. Also look at the quantity of loose hair I have.
I'm a self confessed lazy cow when it comes to my dreads. I can't be bothered with most things that fit the category of maintenance but when I saw this picture it made me want to sort some of the mess out so tonight I spent a while with a tapestry needle and crochet hook swearing a lot and attacking the loose bits.
Once it was a bit tidier it made it clear how much they are still changing. I find it interesting to see how they evolve.
(
Collapse
)
I am definitely up for some professional maintenance at some point because doing the back of my own head is infuriating and my ham-fisted attempts never last. Anyone in London that can help?