I have to start by saying Lish is a freaking Goddess! If you need dread work done, fly yo ass to Seattle, it is well worth it. She was really accommodating. We watched three movies while she messed with my head, she has a killer selection of movies. She was very aware that she could have been hurting my head, and kept checking in on my pain tolerance. I was fine, didn't hurt at all actually.
One more thing to tell you about Lish, she really does have a leaf face. Why do you think she crops out her face all the time? It is distracting at first, but if you keep an open mind, you will barley notice after a while.
So here are a few before pics. I had a really poofy head, lots of stray hairs and terrible separation. You couldn't really see my scalp much.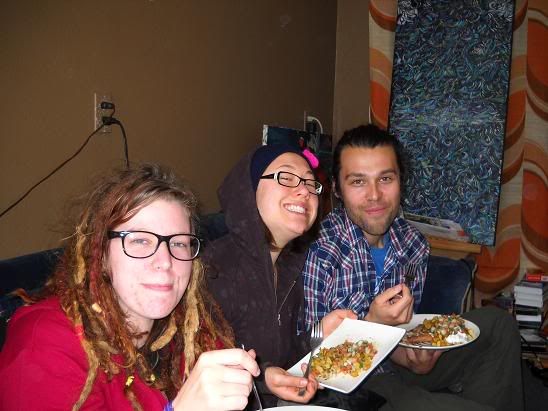 (
Collapse
)