HEY GUYS! it's GUDU's birthday!
Dreadlocks are love.
Tangled and Knotty!
Created on 2002-03-25 17:52:34 (#506378)
i'm celebrating nine gudulicious years with a couple new pics. remember my lovely pigtail hat from
journalface
's shop,
http://twohills.etsy.com
? it's become the only hat i wear in winter, so i figured it's time for another update on it.
(
Collapse
)
(
Collapse
)
& now, march 2011, 3.5yo locks: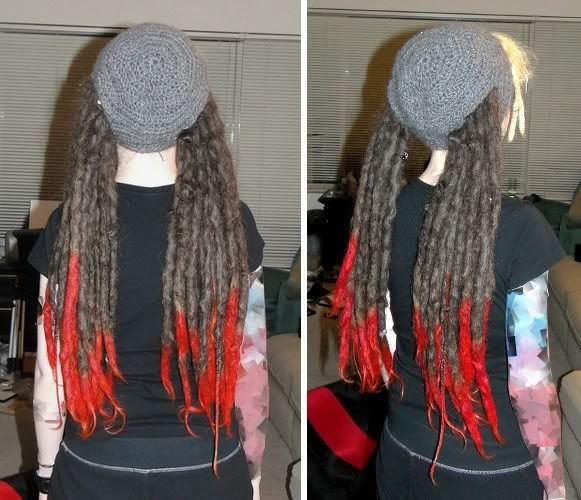 buy gudu local :D