some pics of my dreads from the past month or so. i'm not sure how i even got this to stay in place, but it was pretty steady: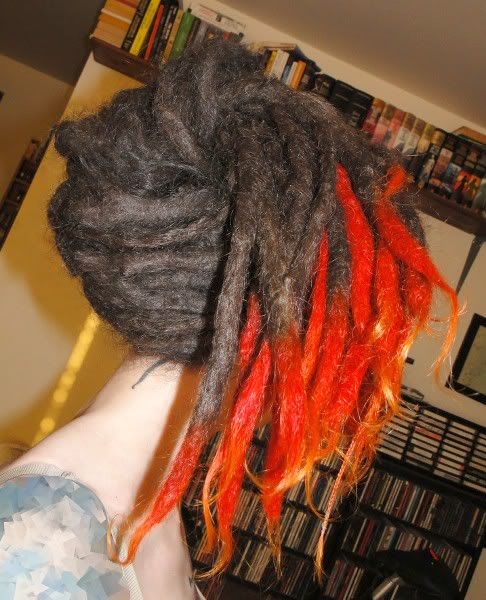 (
Collapse
)
& recently i decided to show more of my tattoos. (don't make a big annoying deal of it.) you can check
my art page
as they're linked, but i kept this photo specifically to share with you guys. note it's a bit NSFW for strict business places.
(
Collapse
)
enjoy.
My dreads will be 3 years old this November. I can't believe it's been so long! But I have some recent pics including this one, that shows my sweet basket up-do that my friend from south africa taught me while we were both teaching at a summer camp in Maine.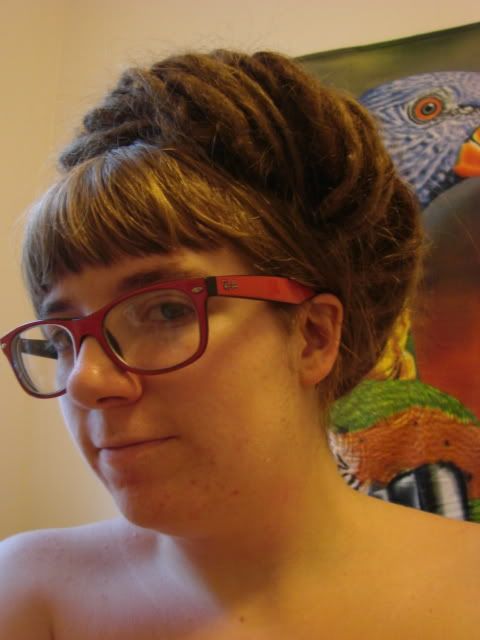 For the record, I am wearing clothes, you just can't see them ;)
(
Collapse
)
All