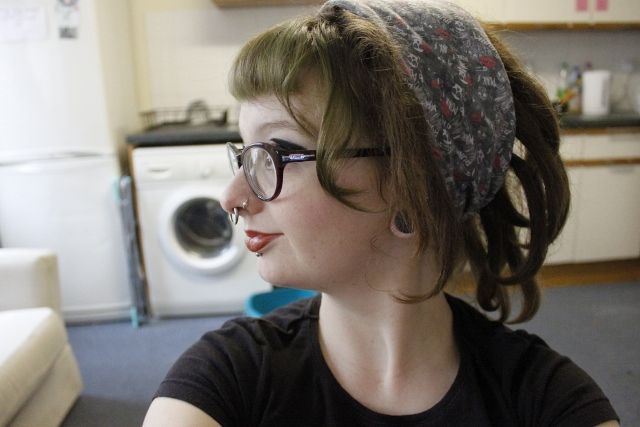 Hello Gudu! This is not my first time posting but i've only posted once or twice. I've had many MANY failed forays into starting dreads. Usually i'll make one or two and then not like them because they're too loose / look weird and brush them out a week later.
Last night on a whim I just started grabbing random chunks of hair and backcombing, and 6 hours later, at 4am I had a head of dreads, sore arms and weird blisters on my little finger from all the friction (lol)
They are by far the best I have done so far, but I still have a few worries / queries. I know dreads aren't exactly going to look amazing when they're new (and I really love messy dreads anyway) but I kind of need some confirmation i've done it right!
Firstly, they're quite thick. Well, the size they're at NOW is the size I wanted the end product to be so I don't know how much bigger they'll get. Secondly, while the dreads at the top of my head are pretty good and tight, I have one or two at the back, that no matter what I do i'm struggling to get them as compacted as the rest - I guess its just the angle and I found its kinda hard to do it all yourself. They're still backcombed and looking dready so will they still be ok??
Enough talk, PICTURES!!!
(
Collapse
)