for those of you wondering how the rip n' twist results differ from backcombing...

mine started like this:

the process too me and my boyfriend about one week, due to exhausted
fingers and the fact that each dread could take up to an hour to make.
(i ended up with 36 to start, although now i have 36 and half - long story)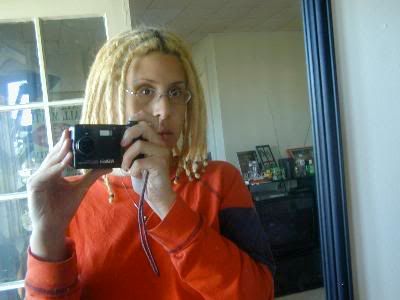 this is how they looked when they were first finished.




as you can tell, they weren't poofy. my hair didnt shrink up too much and they were tight and almost "ropelike." one problem i did run in to was that some looked a bit "braidy" so i had to take them out and re-do them.

now, i've heard folks say that rip n' twist tend to fall out or unravel, but...
when i tried coming the ones that were only a few days old in order to re-dread them, it was almost impossible. i cant even imagine what it would be like to try and comb them out now.

also, i'd like to point out that these babies have, and always will be, wax-free.


now, some chronology since then: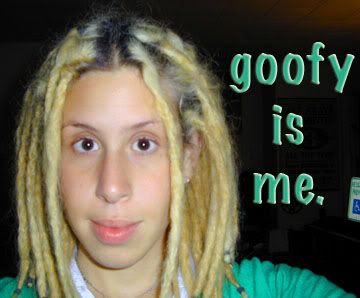 two or three months, i think?



5 and a half months - you can kind of see where the naturally
dreaded hair is meeting with the rip n twist. i pulled a few
loops in with a crochet hook, and it all balanced out without
too much trouble.



just last week, work lunchbreak shot (13+ months)



last week as well, trying to hide my glaring roots



so, yeh, that's a quick story of grown up r&t dreadies. i'm pretty sure hair type is more important when using this method, but i'm not positive. i had thick, curly hair to start, which hadn't been trimmed in over a year, and then i bleached it to damage the hair even more pre-dreading. i'm not quite sure how this method would work on fine/thin hair.

all i know is....
it worked for me. :)