my dreads turn 3 months old next tuesday (26th), but i'm going to be in the studio and uncomputer-fied then, so i'm doing the traditional update a little early.

600 px wide, right?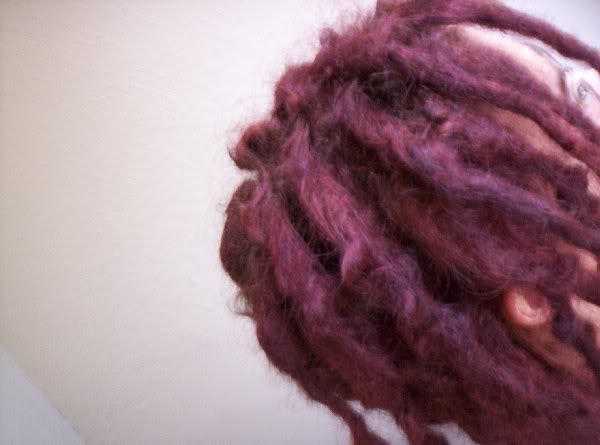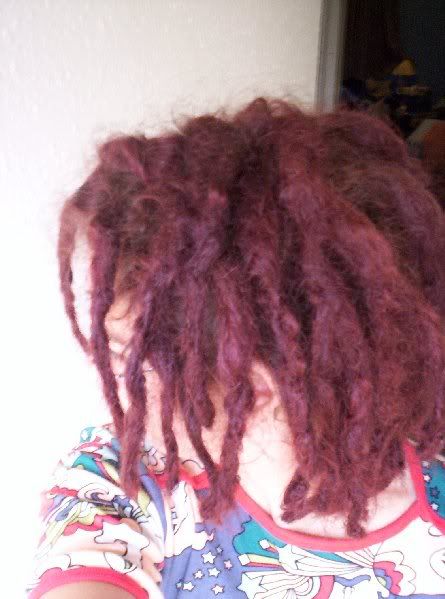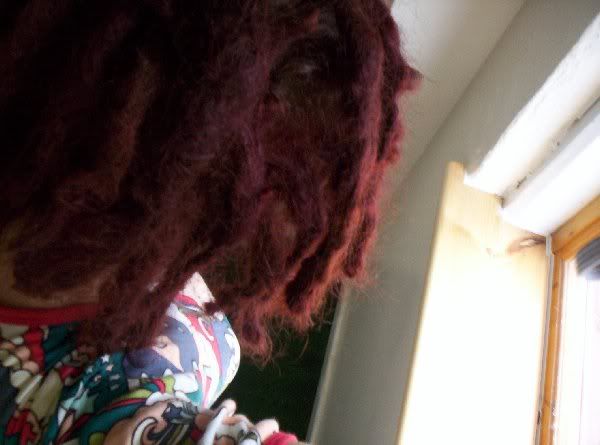 i'm not doing face shots because i've decided i'm not pretty enough. :P



i also thought i'd show off (and i mean that slightly sarcastically :S) the results of my attempts to dye my hair. they were supposed to be dark red, vibrant red and some orange ones (they all came out the same colour). i've washed them a few times to see, as lish said, whether they'd lighten slightly. you can /kinda/ tell that some of the red ones are a darker red.

i went home and told my mother the story. she spent about ten minutes riffling through my dreads and said "you do have a bit of orange in there". i went looking with my camera today. for a given value of "a bit", she's right. *sigh*



i've given you a hand.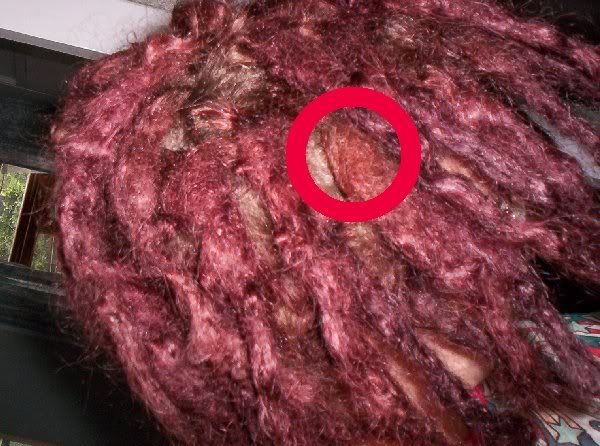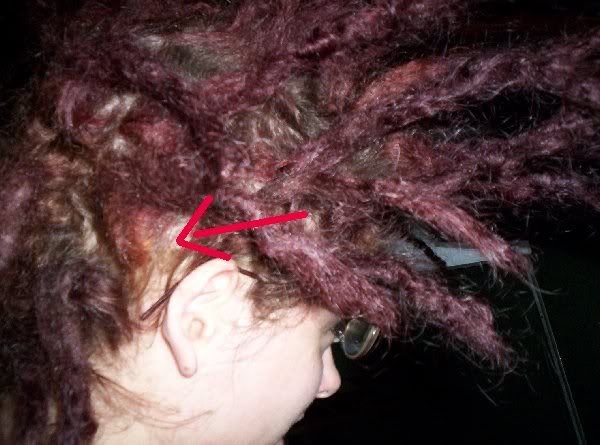 see you in a month.

x-posted.