Hello fellow dreadies. My friend and I run a dread company called Tangled Roots Dread Co. where we sell dread beads. Usually dread beads cost more than 30 bucks each, because they are almost always made of glass! And its nearly impossible to find beads that can fit around fatty dreadlocks. But not anymore!!!

Our business is just small now, making and selling beads to our friends, but we are trying to get started on the internet. I thought it would be alright if I posted our most recent mailing list. If this is not ok, mods, please let me know!

<3<3 Farren




"Hey All,

We here at Tangled Roots have just put together some new dread bead packages for sale, go on and take a look see.

Remember, each package is $12 Canadian and does not include shipping and handling. We will ship to anywhere in North America. At this time, we can only accept Money Orders.

As always, our dread bead packages all have beads in varied sizes. A good example of the holes is pictured below. Some packages will come with larger holes, some smaller, to suit all your dreadlock sizes. All dread beads are beside a penny for you to compare sizes.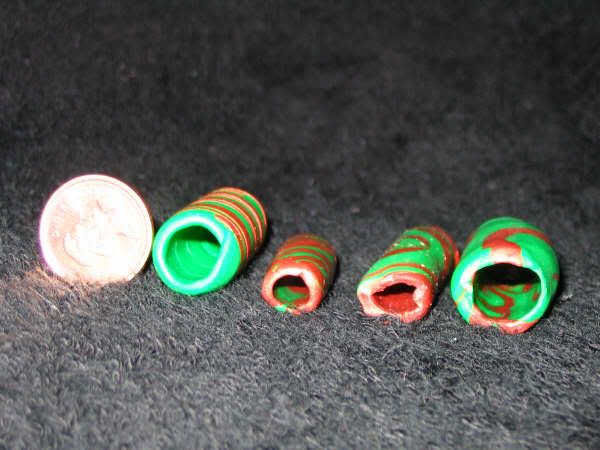 Example Size




Golden Copper Package
Five beads each containing gold or copper, and one with both. This package is elegant and earthy at the same time.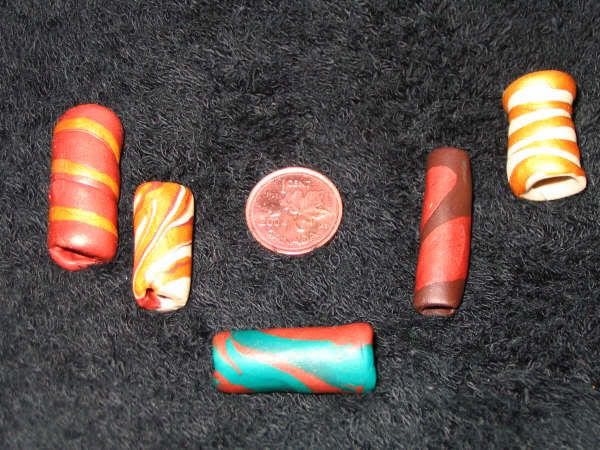 Aged Copper
Four beads in this package, containing both the target pattern, and the spiral pattern. This package was one of our favorites to admire, as the green and copper compliment each other perfectly.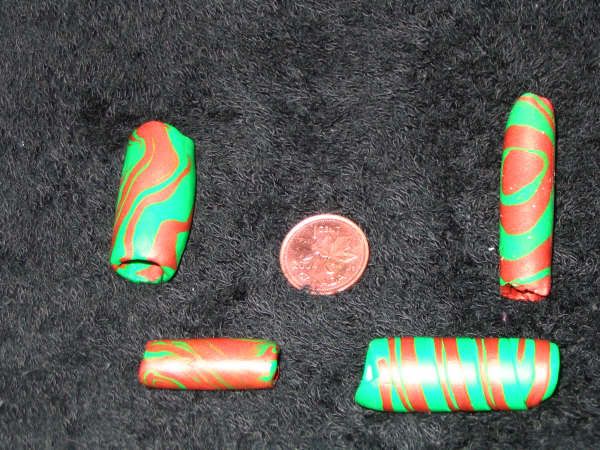 Hardcore
Five red and black beads make up this package. These colours look great on dark or light dreads.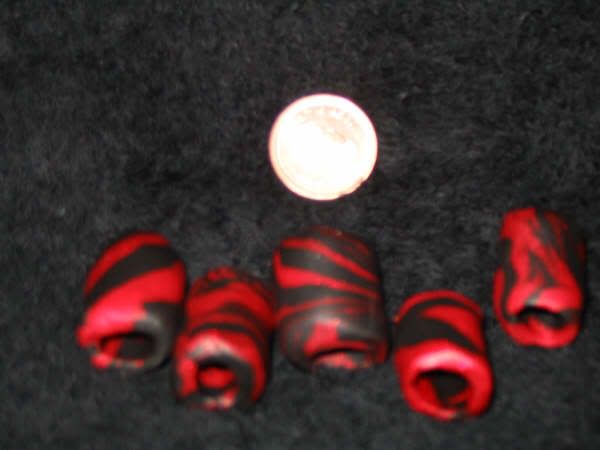 Ocean
These five beads are beautiful when worn all at once, or even just a few at a time. The mix of colours is almost dreamy!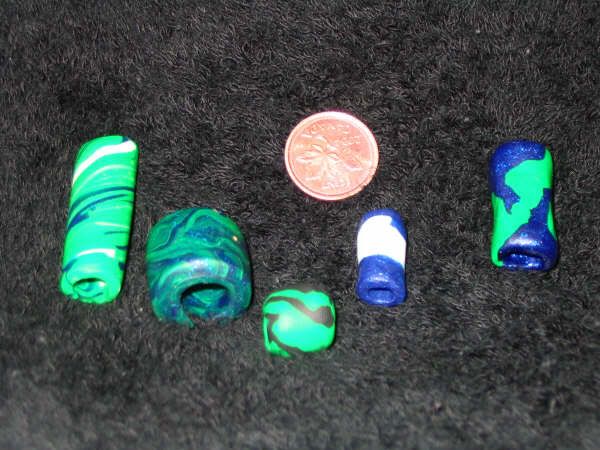 I got the Coppery Blues
Tangled Roots Dread Co. Founder Marie picks this package as her favorite for her long brown locks. One bead was designed for that huge knotty lock that we all have, or maybe even pulling several dreads into one bead!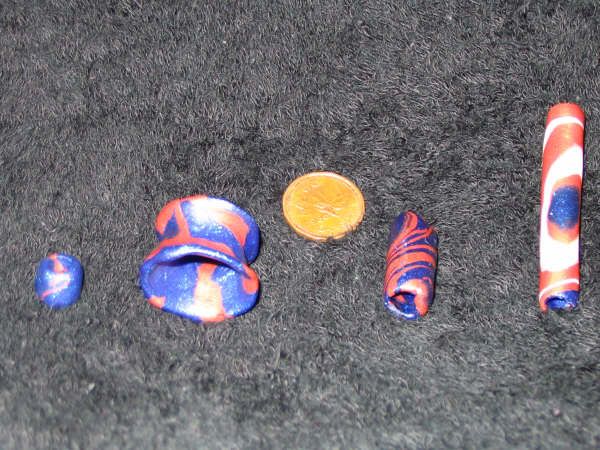 Cloud Gazing
To bring a bit of light into your dreads, add a creamy white bead! Each bead in this package contains white and another colour. They will look great in your hair all at once!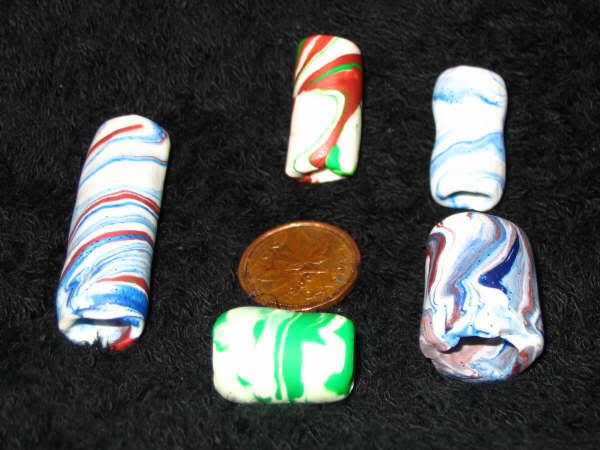 Back to your Roots
Tangled Roots Dread Co. Founder Farren chose this package as her favorite so far. Each bead contains gold or copper, but maintains distinct individuality from the other beads. This package will create a beautiful rainbow in your hair.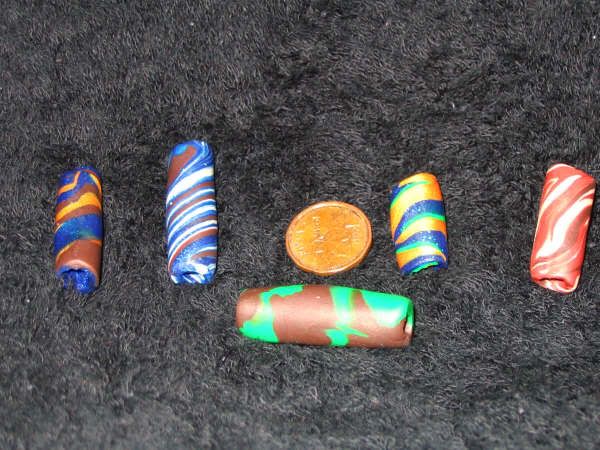 Go Green
Four out of five beads in this package are green mixes, but you have to have at least one bead to stand out on its own!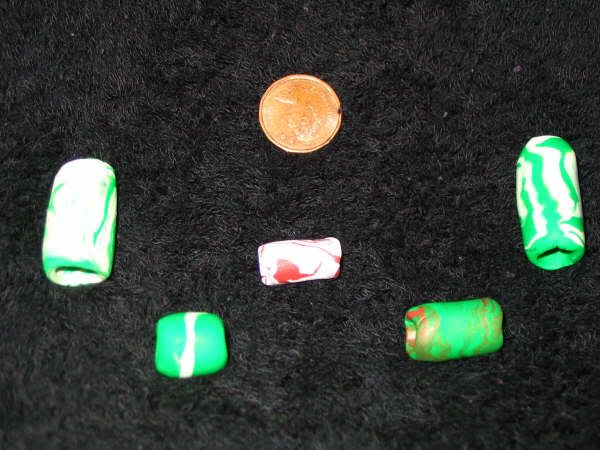 Beetlejuice
The old standby black and white is never boring when it comes to dread beads. But just in case, we threw in a touch of green to keep you on your toes. This set is absolute striking and voted our most popular package yet.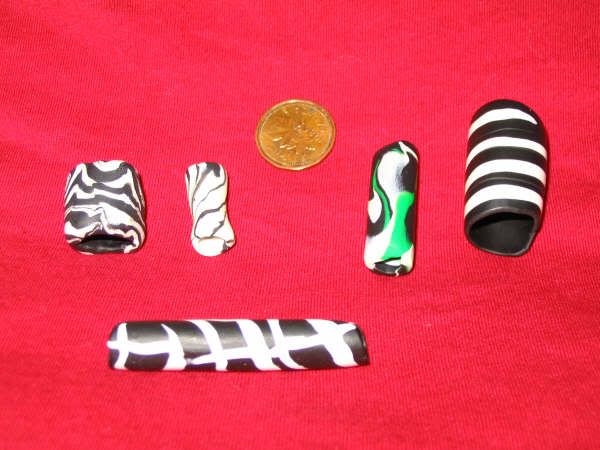 *~*~*~*~*~*~*~*~*~*~*~*~

All packages are $12 Canadian, and to do not include shipping and handling. To order, e-mail tangledrootsdread@gmail.com Please use the group name to order. We accept Money Orders only, at this time.

Don't forget to tell your friends about us!

Dreadfully yours,

Tangled Roots Dread Co.



one love, one heart, lets get together and feel alright - Bob Marley