I'm Caroline, I'm fifteen, I hail from Wisconsin. I do not have dreads [yet], and before I get them I have a few questions.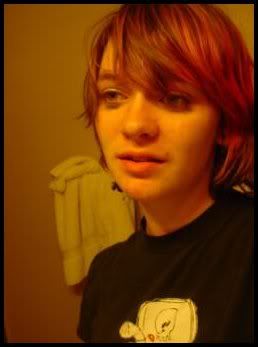 That's the most recent picture of me that I have. My hair is about 8 inches long in most places. Is that long enough to start dreads, or will my hair shrivel up and be like, 4 inches long?

Also, when it comes to beginning them I have absolutely no experience. So how do I go about it? What do I have to do? What should I buy? How should I actually go about making these dreads?

I've heard of like, insti-dread stuff, does that work?

Thank you so very much.

edit
also, if I want them gone, is there a way to brush them out or do I have to shave all of my hair off?