So I was looking through some of my pictures in photobucket and decided I could do a sort of time line thing.

I'll apologive now because they probably won't be in order...



Okay bear with me the pictures of the pictures...I don't have a scanner...

A REALLY old picture of me pre-dreads. I think this picture is like 5 or 6 years old? I don't have any other pre-dread pictures of me on my compuer right now...perhaps I should have resorted to the picture of a picture thing again... but I didn't feel like digging through boxes of pictures...



I started my dreads March 2002

So this is the chubbers picture of me. I think they were only a few weeks old there. This is the earliest picture I have of my dreads.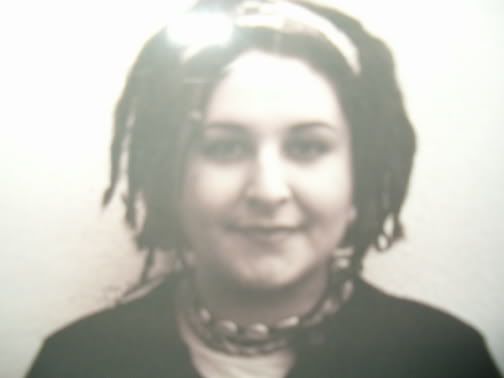 This was probably about 3 or 4 months from when I started my dreads...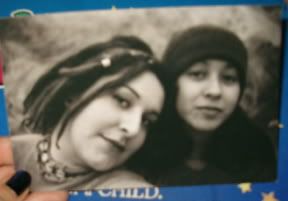 Valentines Day 2003



Day before my bf left for the war April 2003



My bf and I during Christmas 2003



Christmas 2003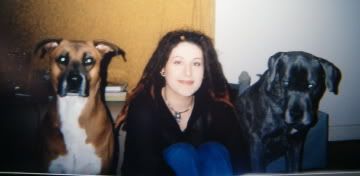 May 2004 (FADED HAIR) geez...



Summer 2004



And then these pictures are just kind of random... I tried my best to put them in order...

FRO!!



Something that
h8yourkids did for me...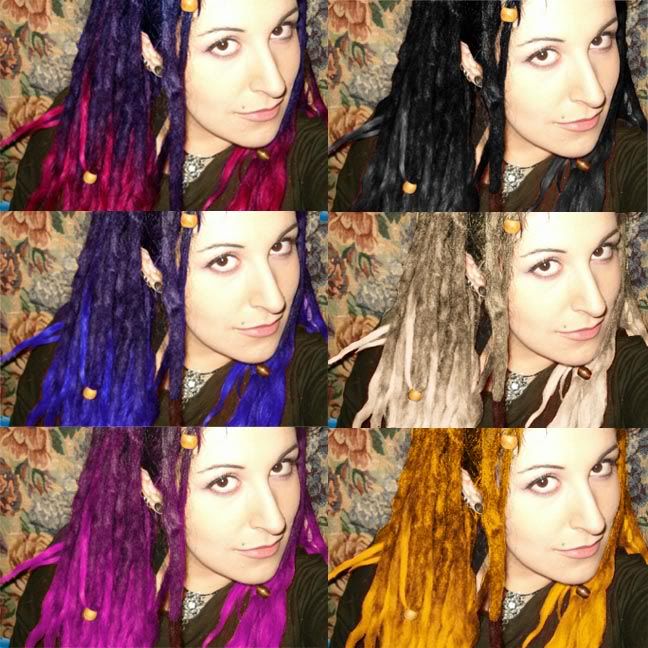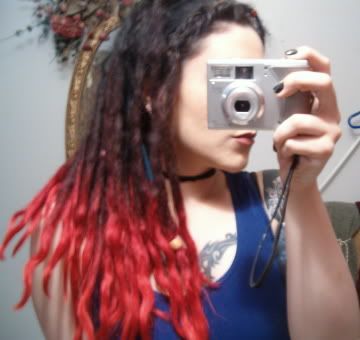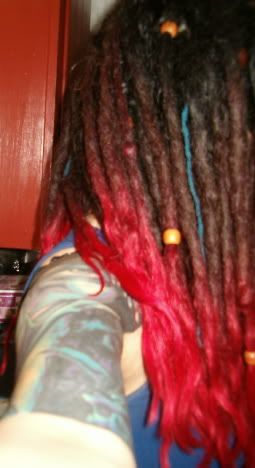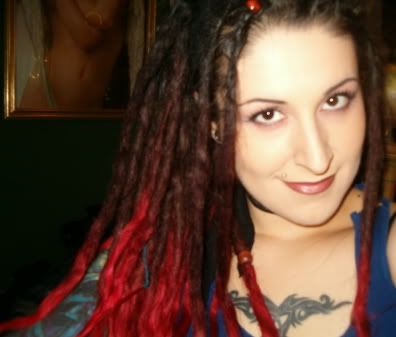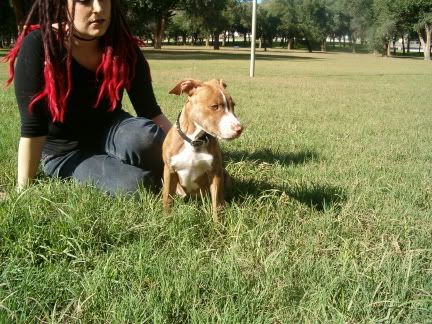 Ugly "we just got in from a long trip and I can't believe you're taking my picture" picture...



Funny faceless picture...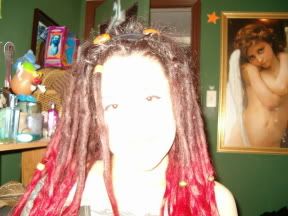 Drunken Dreadstach...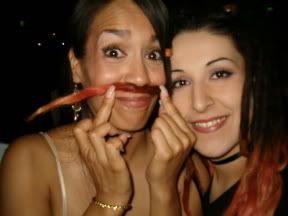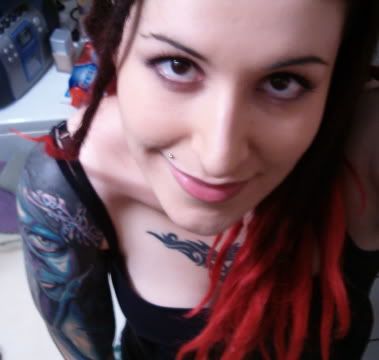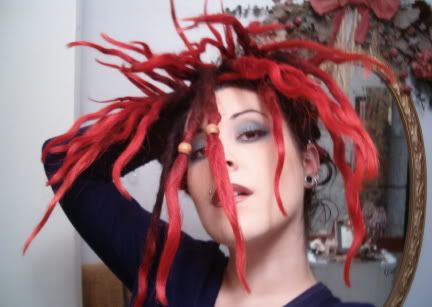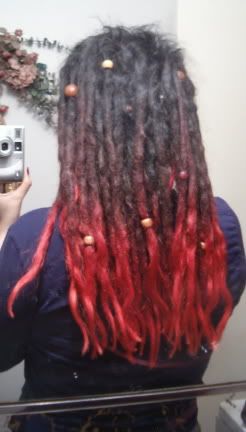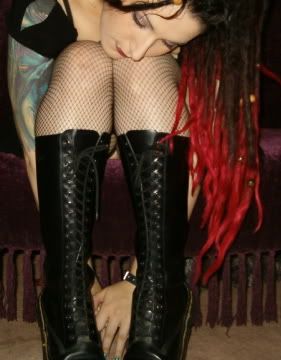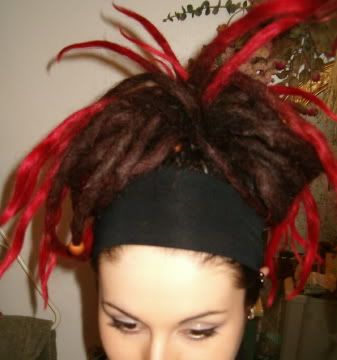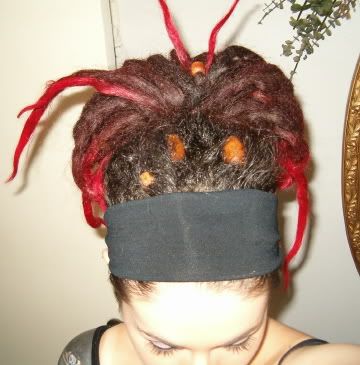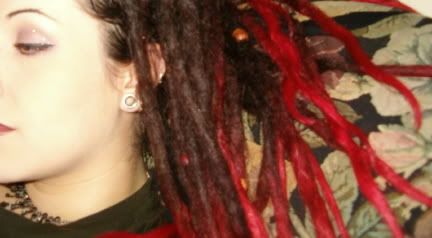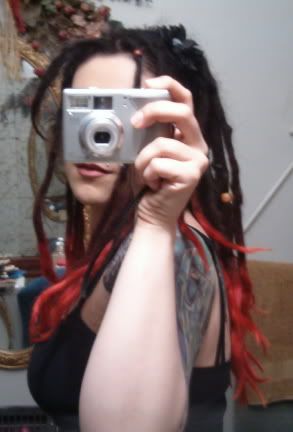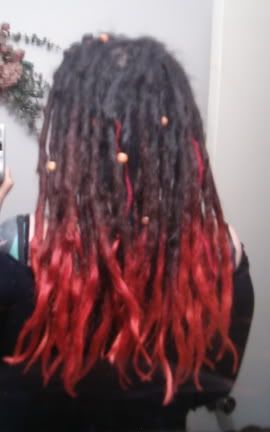 I decided that after millions of years of having my hair red I would finally change it...so I went blue...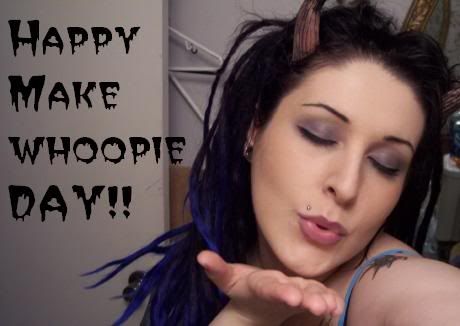 Getting drunk with the dog...



And then I dyed my hair black!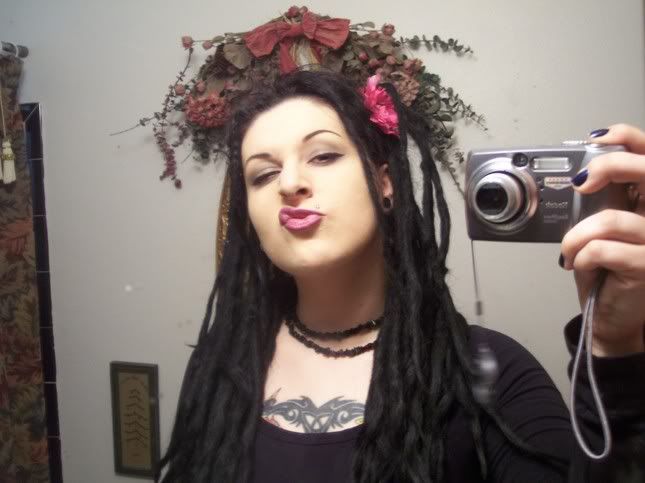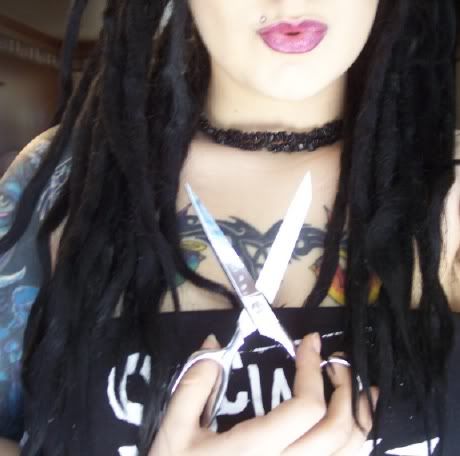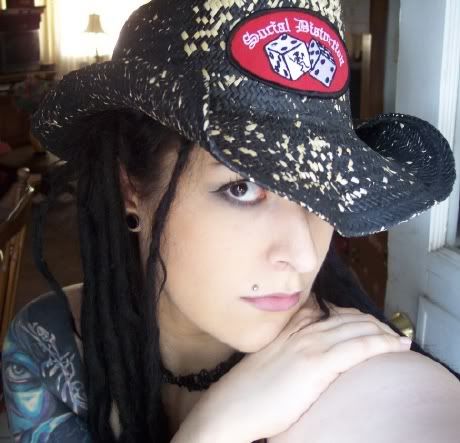 I forever love my hair black and now my dreads are nearly 3 1/2 yrs old and I could never imagine myself without them.