a week before turning three months old, my dreads looked like this, and i was all happy because my young dreads seemed to have bipassed the messy 3 month old stage.

WRONG.

pretty much the day they turned 3 months old, the little fuckers totally changed, loose hairs appeared, and so on. i didnt realise how much they'd changed til i washed them today - they've suddenly gotten much thicker and SO heavy when wet. also, the orange i tried to dye it is really doing weird things now...

but the reason i'm posting (there IS a reason), is to show the cutest bit of loose hair i (now) have. it's a perfect kiss curl (my hair used to be natural ringlets).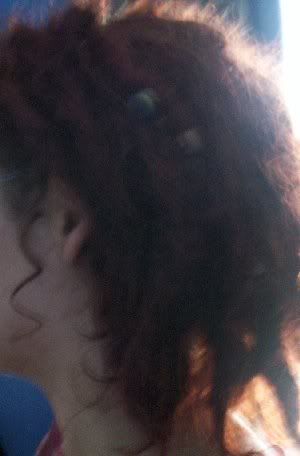 oh, and i finally got brave enough to post my face again.



one more of my hair 2 weeks ago: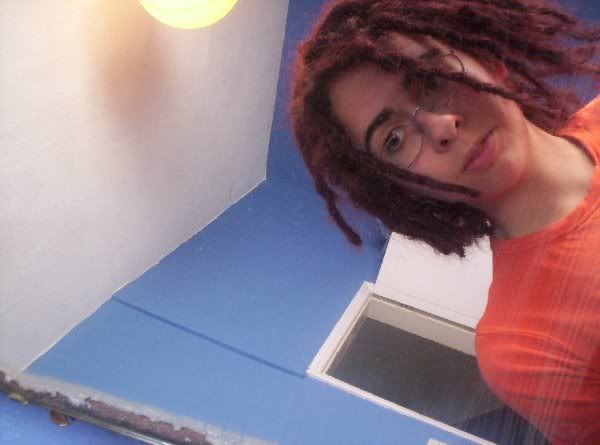 and now: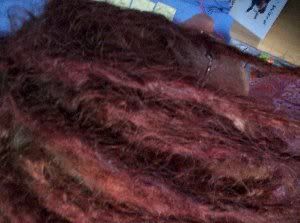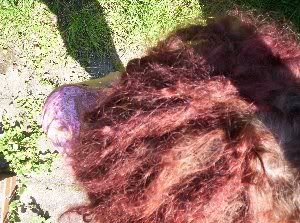 weirdass orange: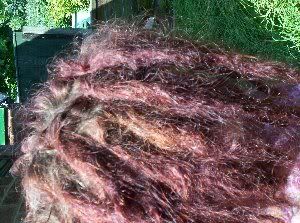 me: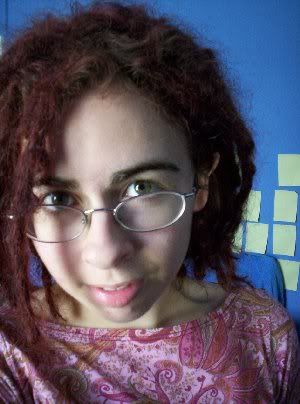 EDIT: this is a celebration of my dreads being a bit weird suddenly, not a "OMG my dreads looks stoopid" whingy post. i <3 them however they are.