So I just got back from a two week trip of staying at other peoples houses :)
If i'd done this with my ringlets i'd have looked like utter shit within a couple of days. I dyed some of dreads during the trip, here's some piccies: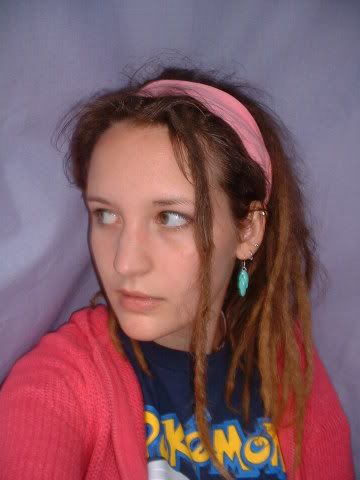 From plain brown...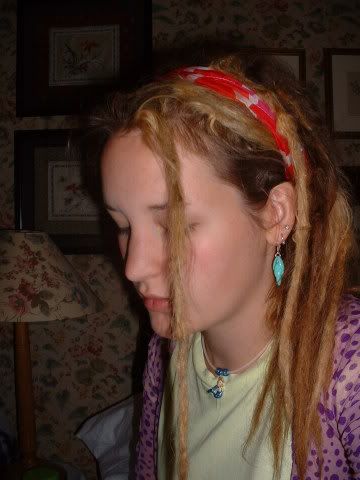 ...to bimbo blonde.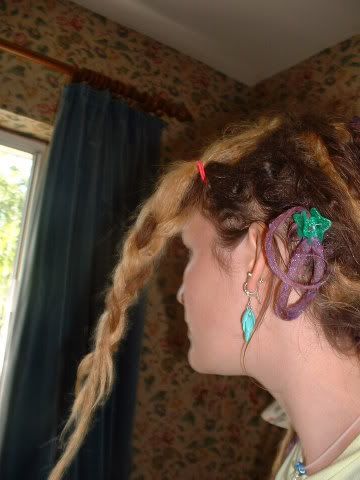 Purple dye which ended up looking...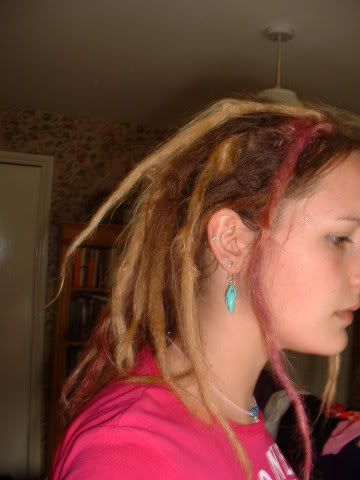 ...utter shite.

So I tried again with different dye...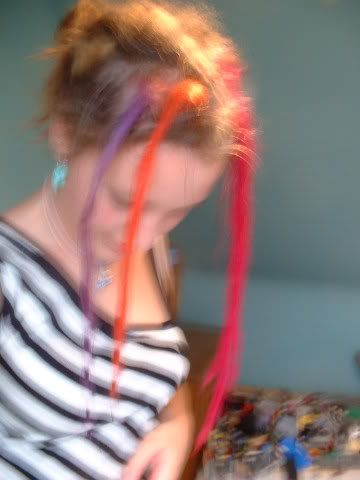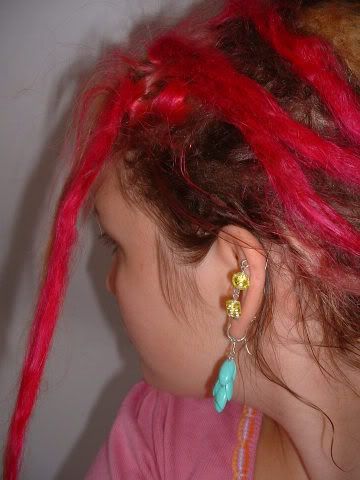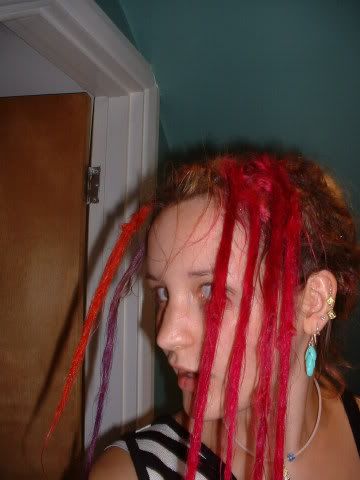 Holy crap man!

It's faded a hell of alot now, but the colour was awesome :)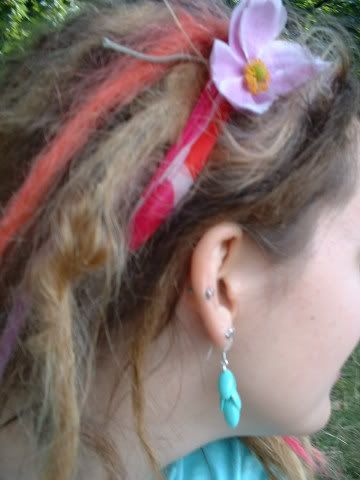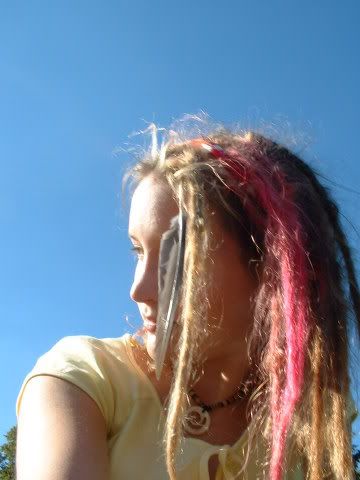 Heh, people are always putting stuff in my dreads. I find dead flower remnants from several days before.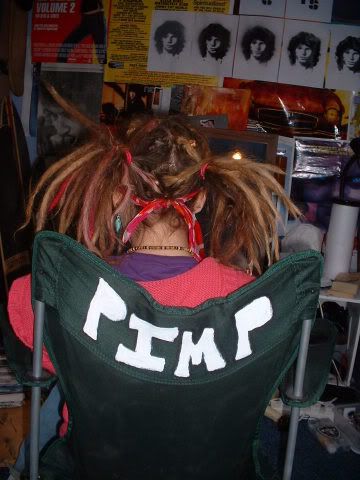 I feel so crazy with dread pigtails :)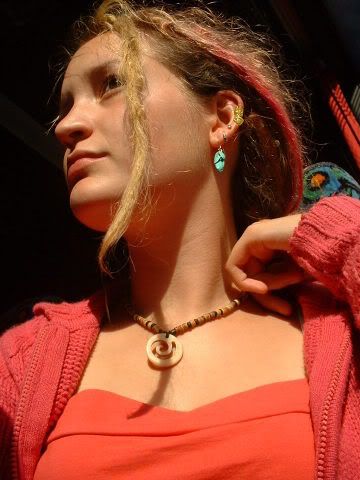 Travelling back by coach yesterday. I need to do some serious dread maintenance now!