BEFORE: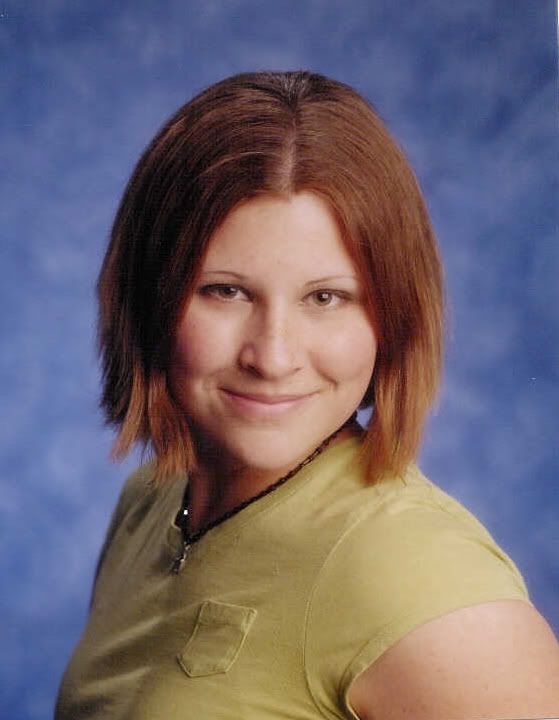 my senior picture from a year and a half or so ago. I used to get my hair chemically straightened.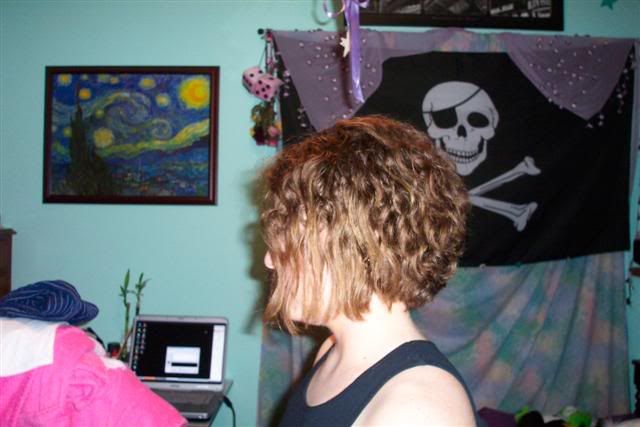 that's what my hair looks like when i don't do anything to it (except normally it's not this nice. it's damp in this picture so it looks a lot better than usual)

AFTER (sort of...):


the first dread (may 05)



june 05



more june 05



aaaand even more from june 05



here is the back of my head today. most of the ones I have are in the back and it's easiest to see them when they're in pigtails so there ya go.

my boyfriend,
shft2357, is doing them for me, slowly. they're not done yet, obviously, but it's ok, I don't mind too much. at least he's doing them at all. :o) I can't wait 'till they're finished though.

in may I went to my first SCA (society for creative anachronism) war in potrero. I met this pirate looking guy (in the center in the red):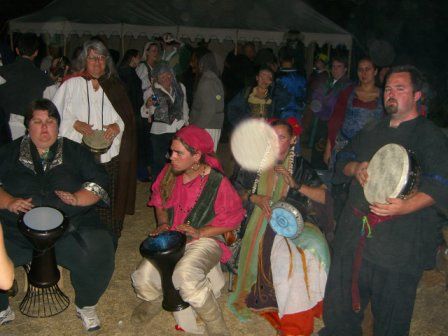 he had awesome dreads that formed themselves via neglect. unfortunately you can't see them terribly well, but they're there.

A couple weeks ago I went to this big bellydance festival in Redlands, CA called Tribal Cafe. there were so many dready girls (and a few dready guys). I tried to take pictures but the lighting was really weird so most of them came out terrible, with flash or without. Here are a few though: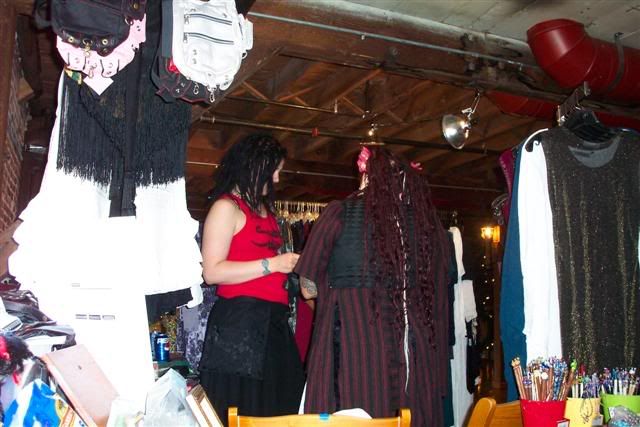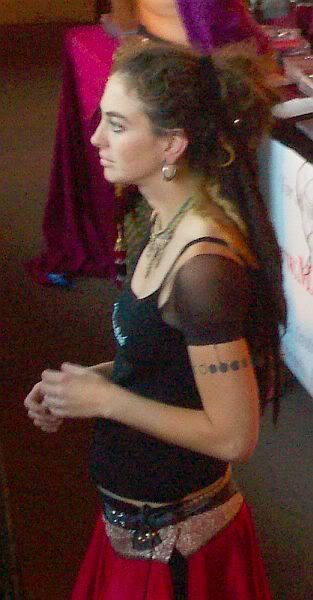 here are a few of me being weird, just for good measure: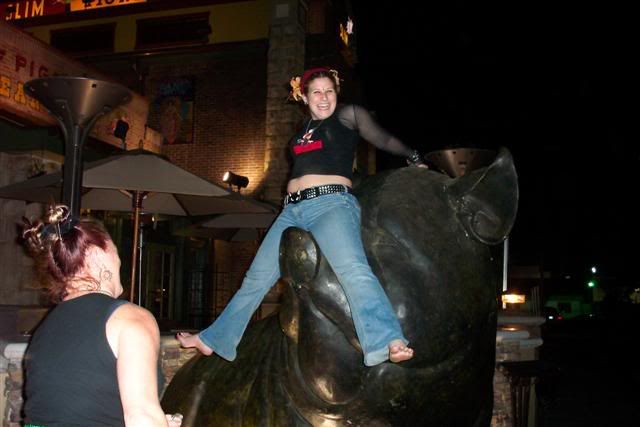 how could I NOT climb on the giant pig statue in front of a BBQ place called slim pign's...especially when I'm a vegetarian? it would just be wrong to not take advantage of that



the other chick is my friend/bellydance troupe mate, kyla. she's jewish so she's kosher. that meant she also had to climb the pig.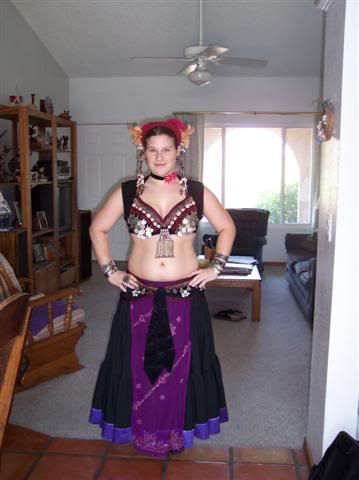 I was on the way out to my troupe's dress rehearsal so I've got on everything but the makeup. I made the bra and belt myself. Also, my boobs are not that big, they just appear that way because of the bras (yes, there are two of them since I can't wash the outter, decorated one) and the coins n' junk. Misleading, I know.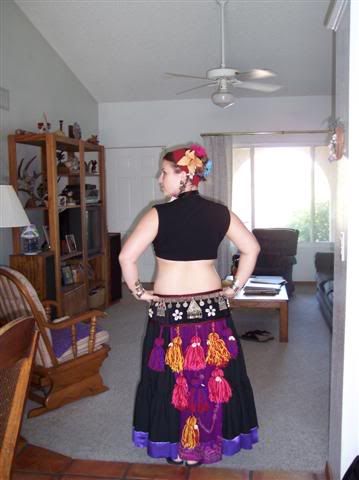 so many tassels. so much color.



I got my nose pierced today, at a reputable place, of course. it marks the 12th piercing I've ever had (I've had to take out 3 for various reasons but will be getting them back). I'm sure you needed to know that.