You may remember I backcombed a month or so ago, and my new dreadies were hella fat. Well I've let them be since the first backcomb, washed a fair bit, and they're now like this.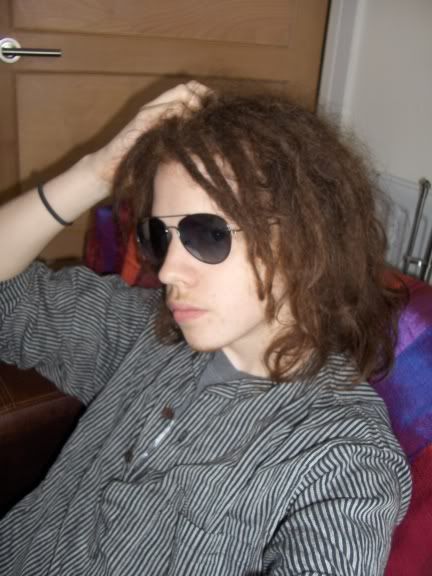 More pics! >>> Click HERE <<<

The frizzies are in overdrive, but I've learned to cope with that and we live in harmony now. I've got several congos growing, as well as some natural dreadies. I think this is the first time I've been truly happy with my dreads. I only touch them to rip them now.

I'm moving to London on Sunday, and there's the Brick Lane Festival on the very same day!!!