So on Labor Day I drove like two hours down to Santa Cruz to get dreads started by
lishd. I came with cookies, one of the perks of associating with me in any way, because I'm a big fan of baked goods. Huzzah!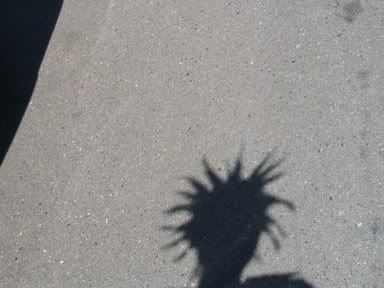 Ok, so I don't have a good before picture, this one was taken like a year ago, pre-dye, pre-nostril piercing, normal sized earrings - one set only, but whatever.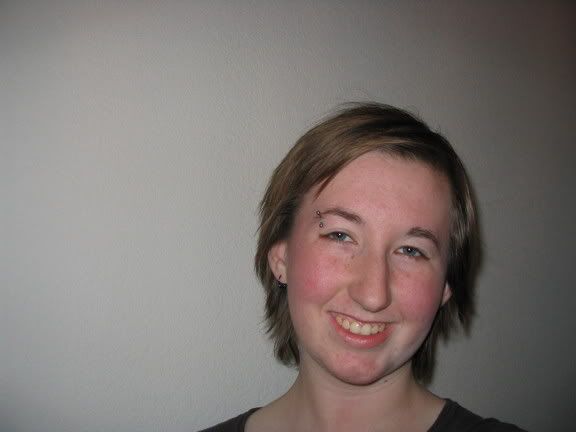 And then it began: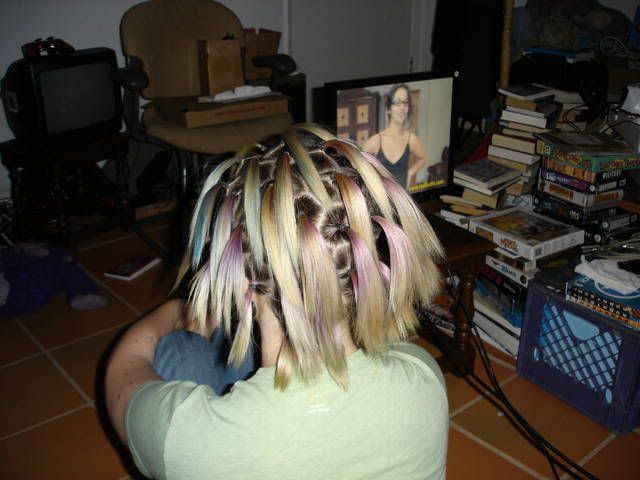 Sectioned...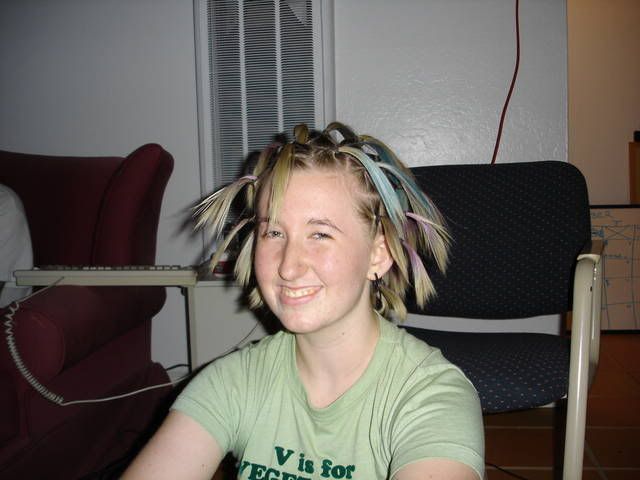 I think I was thinking, like, "Oh shit, I look like an idiot."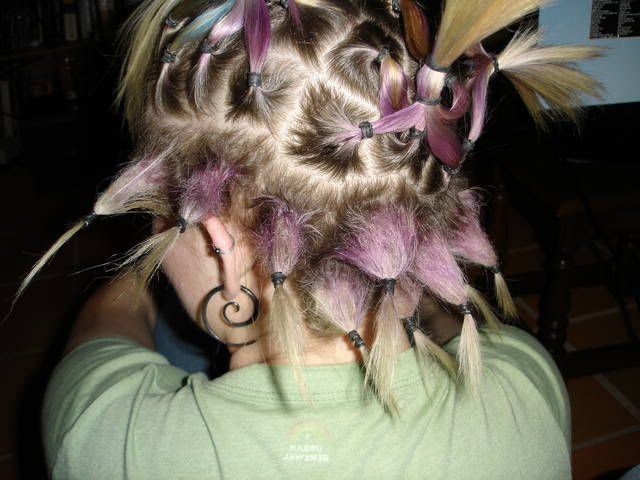 The bottom ones are started. I'll take this time to point out:

THE ONLY REASON I HAVE LITTLE RUBBER BANDS ON THESE IS BECAUSE I'M A BAD, BAD PERSON AND I TOLD LISH THAT MY HAIR WAS 6 INCHES LONG. THEY ARE THERE TO INSURE THAT MY HAIR DOESN'T COME UNDONE. DON'T DO THIS!

Moving on.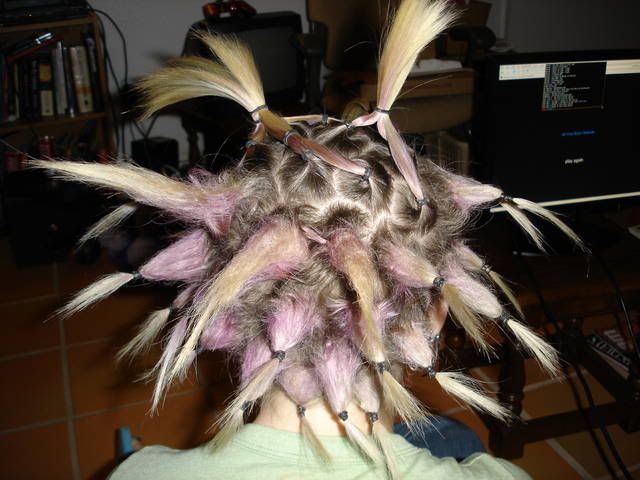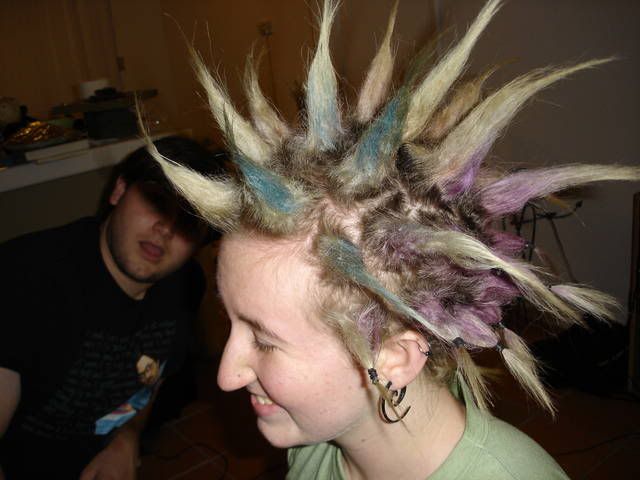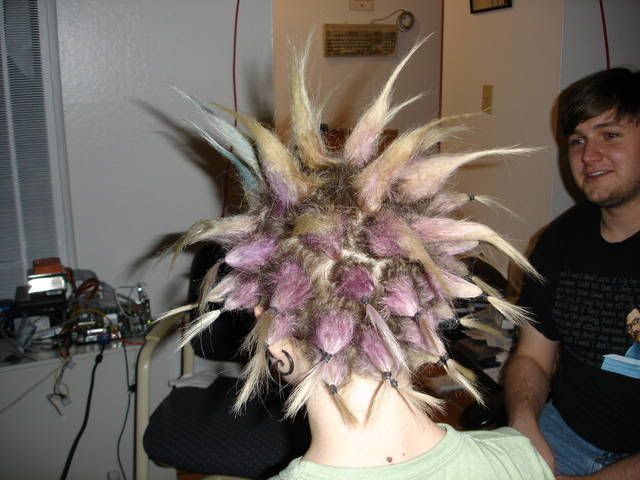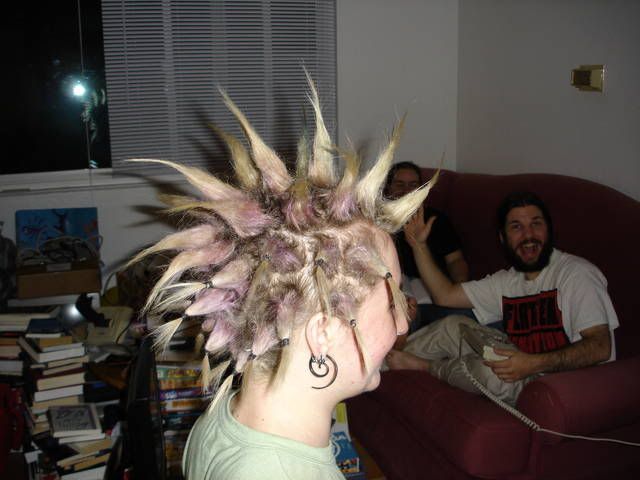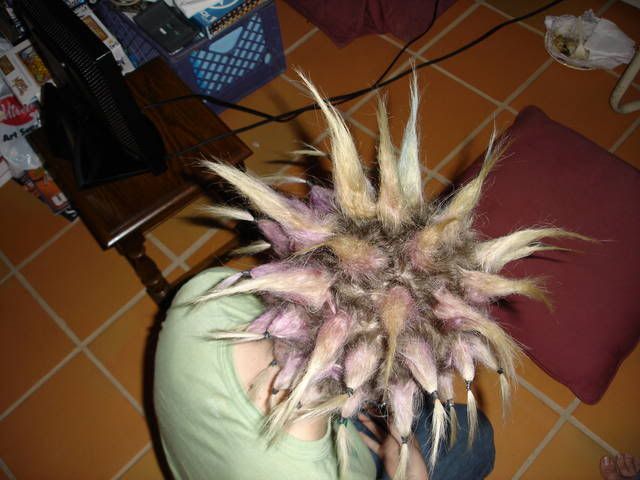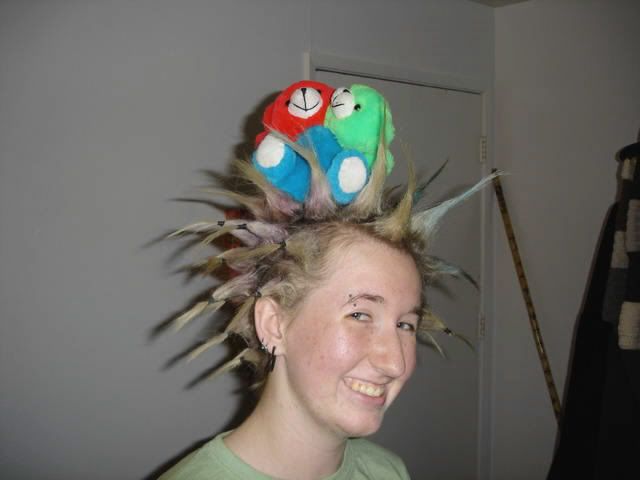 And one I took the next day: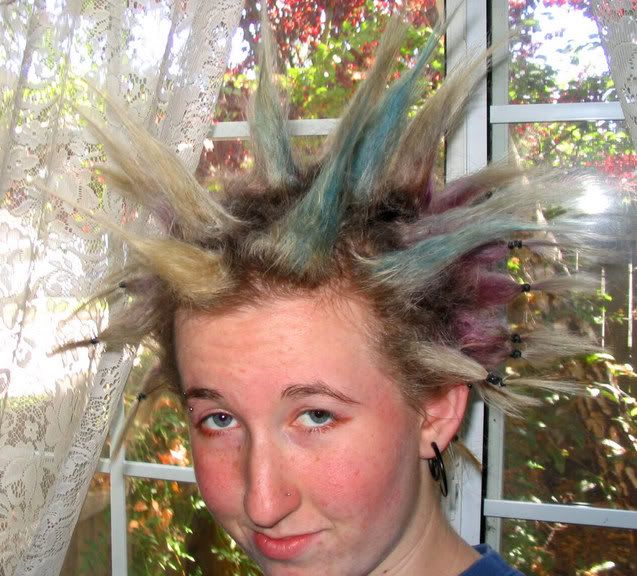 I don't know what I'm doing there, I look like I'm trying to be menacing.

Anyhoo, my dreads are still crazy gravity-defying. I'm trying to decide whether or not to try and calm them down or let them do it normally. What do you guys think? Heh...