Okay so my 'tails are a year old on the 21st (thats tomorrow) and im moving out tomorrow too!! back to Bristol + refuse to go near a PC on a regular basis.
This is a sort of time line but without much order =/ from the day after i got them untill abut a month ago.
I love them + this community for filling my LJ with eye candy everyday along with info!
You all have amazing 'locks and really are some of the friendlyest people. generally.

Essentially. im showing them off :D im so proud of them.. i really am. anyway. be good :)

This post is deciated to Alan!



Bandanna love <3



i was striving for white puppy tails you see....



its orange frmo vingier and ceyeene pepper i think. they smelt kinda

wierd but not ina bad way the the colour was awesome.



the red tips <3



the hat one was about january.





when i first got them <3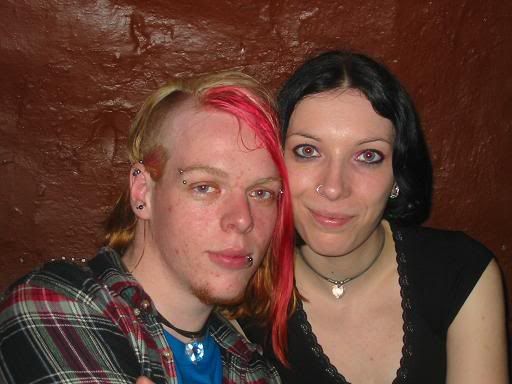 And this was like, a couple of months before i got them. thats kirsty.

shes waaay nice :) + QUITE intoxicated.





hahahaha and this was in china :D HOTSTUFF!!!!!!!! =/ the grreen and

purple beads are Jade, which i baught at...the terracotter army.




when you could see the shape of my skull.



and this is the latest!! :) scruffydreadhead