so i took a few pictures of my dreads. they are now one week old and frizzy and crazy. :) they're all close up pics because i have no one to take pics of them, but they go down to about my waist and have long gold curls at the tips.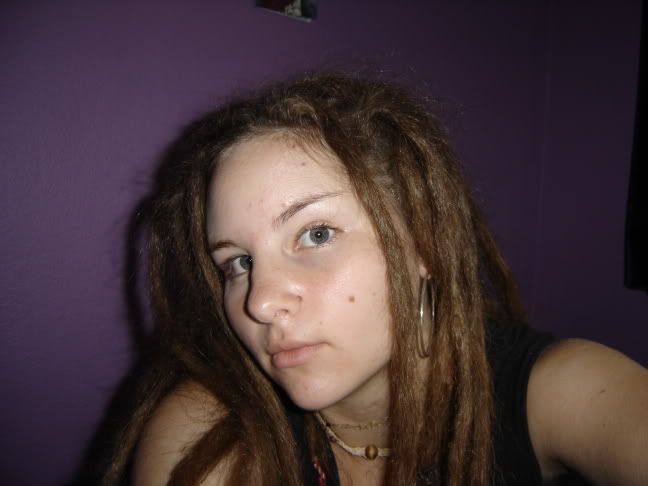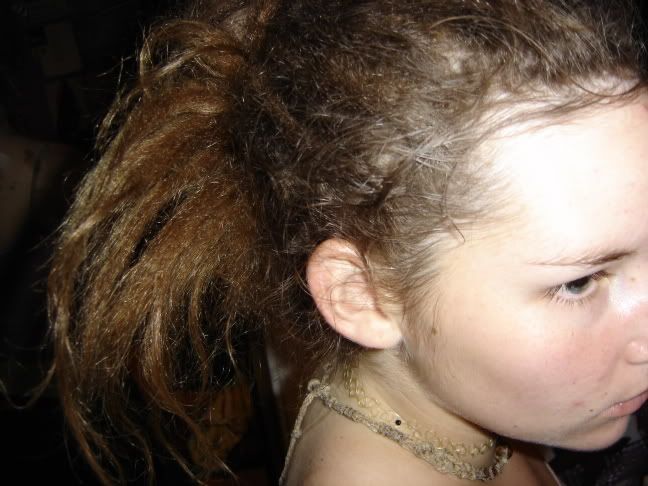 when i put them up to shower. i look like an alien with a shower cap on :D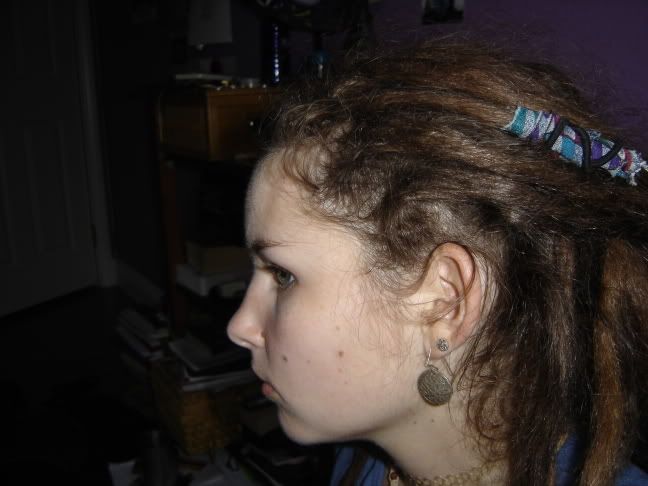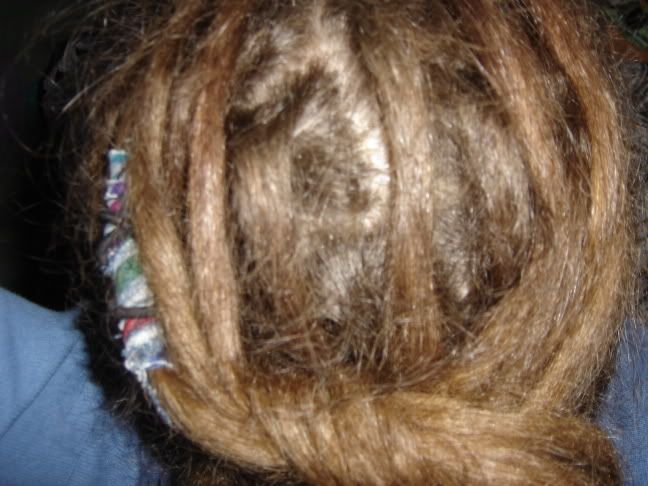 my favorite thing to do is tie them back together in a half up way.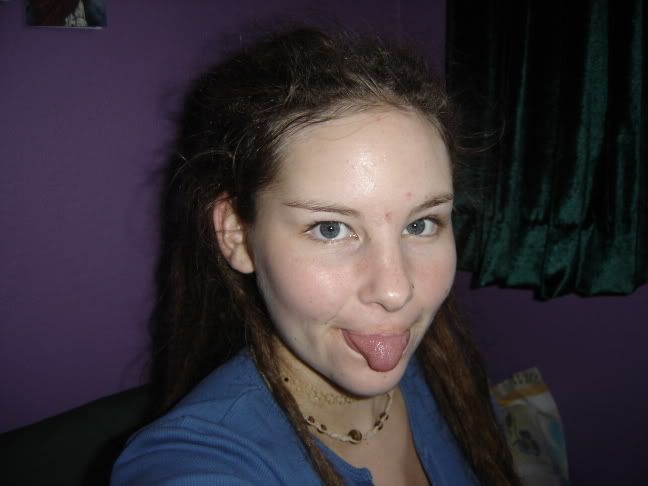 my famous face :P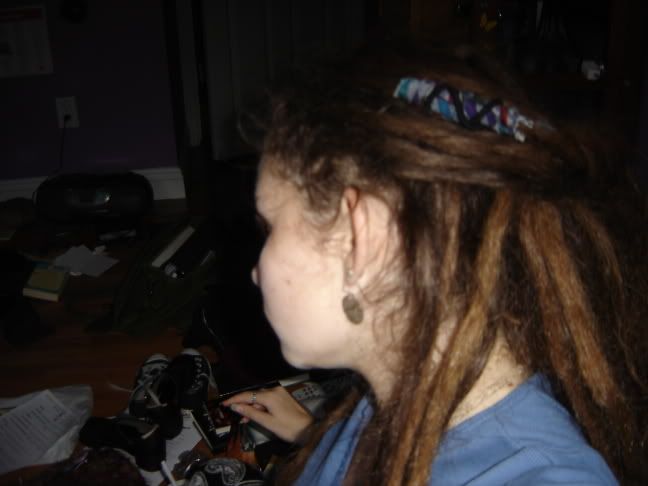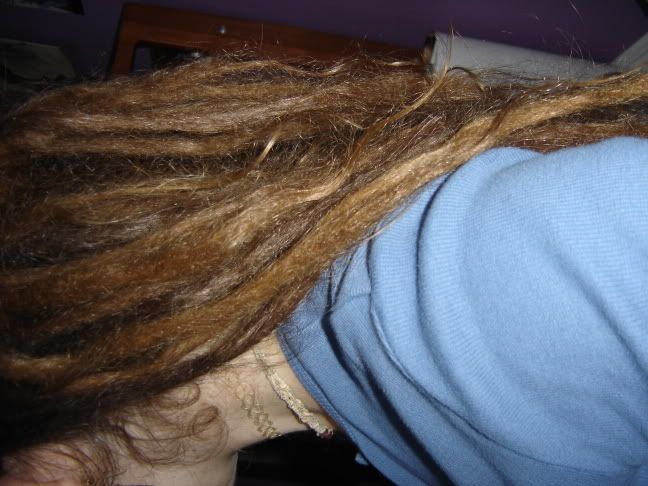 i need to start decorating them. :)
*edit: i'm going to wash them tomorrow, but i'm afraid that all the flakies that are sorta there will come out to play once i scrub my scalp and i wont be able to get them out. or will rinsing them get them out? hmm...