I think it's been 3-3 1/2 months. They were up while I was biking, and then stayed up when I took the tie out so I had to share.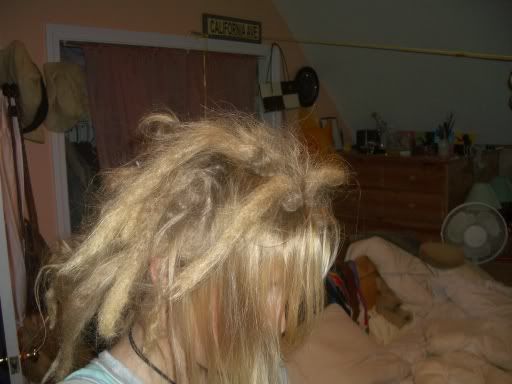 There's my odd undreaded section. But it's so soft and shiny from the dread shampoo.



You know how
lishd says "tear and rip, don't cut"? Well she's right of course. You can see what happens when I accidentally cut the hair that attached the dread to my head. Don't worry, it's still there! But I've got a strange tuft on my crown now.



I hope you all have a nice relaxing Sunday. :)