Hello everyone. Today is my dreads' 4-month birthday, and about 2 weeks since I did my extensions. For those of you wondering, they are working out alright. I got a lot of dumb questions (the best being today, "Your hair grows really fast, doesn't it?"), but a lot of compliments, too. I've had to reattach some, but only two actually fell off, and luckily I was at my house at the time. The others were just loose. But I haven't had to do that recently, so I think they're alright. If anyone think they might like extensions, and can get over not having your own natural hair, I would encourage it. I'm much happer being able to do fun things in the way of putting them up now. The extensions were fluffy at first, but they did tighten. I'm planning on dying all my hair..sometime, when I've got the time and money. The difference between the reddish extensions and my natural hair color seems pretty obvious. Does anyone have any experiences with dying human-hair extensions?


With them half-up, and a good look at all the loose hair at my neck.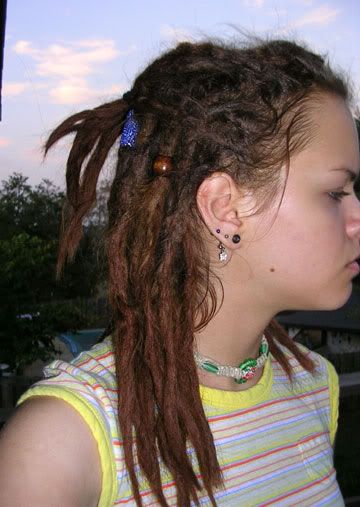 Excuse my goofy smile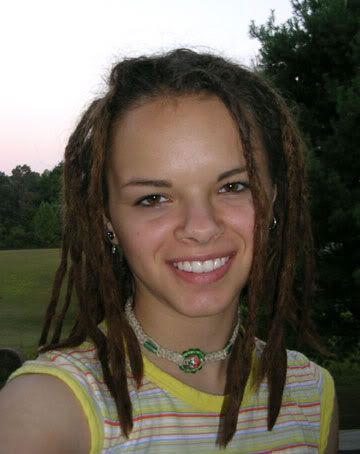 One of them is bent and stuck under the others..