Finally! I'm done! That took such a long time. So here are some pics.
Took most of the bands out...as far my hands could reach. I'm tired now. I think it's pretty neat! I even think it looks better than with the bands, but that's maybe because the bands where in there for a while now and it strated to get frizzy. I even used wax again, I haven't used wax in months! I never use it. But now I only used it at the top a little.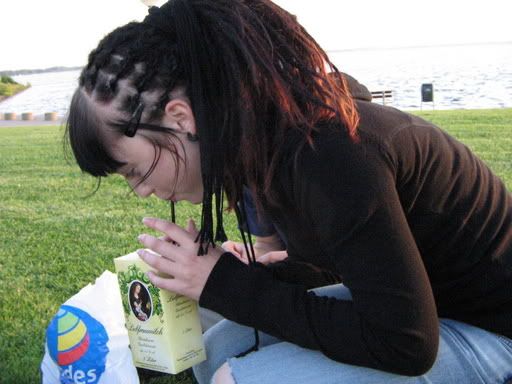 Before with bands...though this is a picture of a few months ago where I deffinatly just had put new bands in.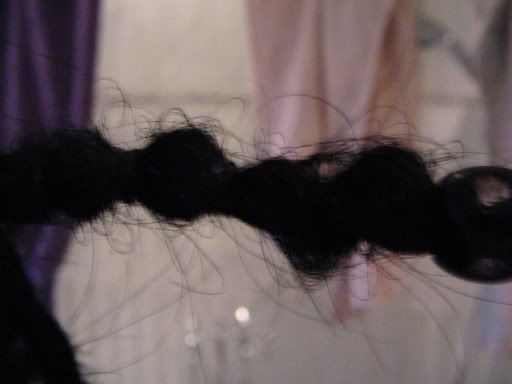 With bands.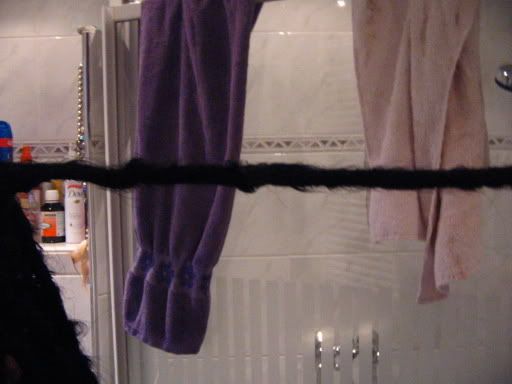 Without bands, after palmrolling and needlecrocketing.
A really dark picture. One side is done here and the other wasn't yet.
End results. A toilet and a white face! HELLO FLASH!
They shine! I look so white! haha but without the flash the pics where too dark. My eye is still swollen too...didn't even notice it in the mirror anymore.