So, let's

My hair was originally blondish.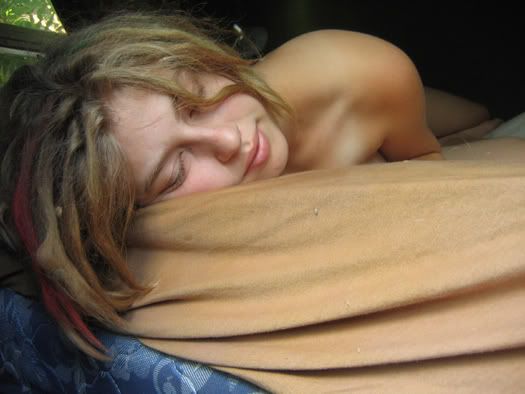 Then I dyed it, trying to get a reddish brown. It turned out like this.



It was okay, however, in a matter of days it faded to this.



Definitely not reddish, anymore. So I dyed it again today, and I like the color even better, and I hope it stays. I used a different brand of dye, this time (i.e. not the one on sale for 3 dollars...).



Oh, goofy.

iwannabeemotoo also did some work on the dreads in back. They feel really nice, now. And I am happy my hair is reddish because, you know, it's fall here, now, which always calls for reddish hair.



And that's all for now.

.