I dyed my hair.

I got upset that a stencil didn't work out, and so I dyed my hair with the random manic panic I had in my bathroom. Since my hair was a brown, I expected a slight tint to my hair. But some dreads actually turned a reddish-orange.

And so, I have some pictuuuures.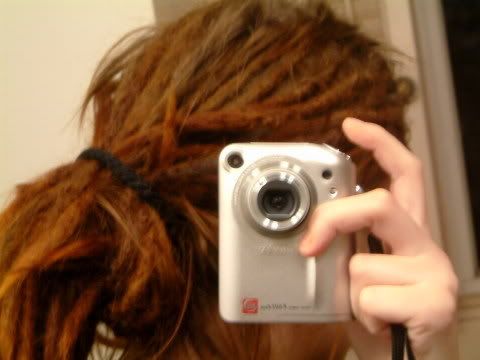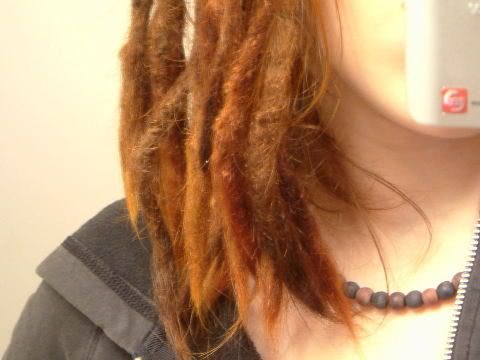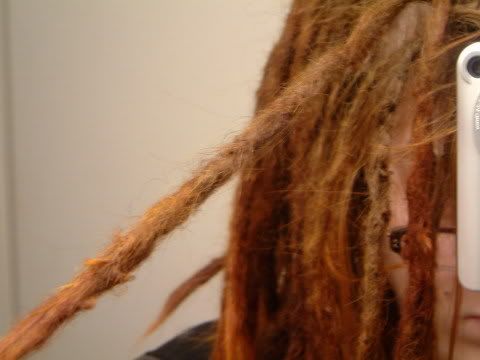 -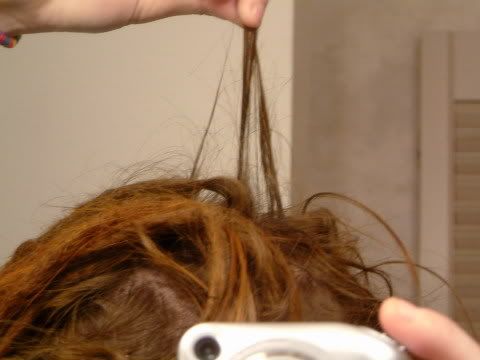 And also, I've been having a problem with loose hairs at the roots. So they're not in a dread. I've tried sewing them in, but they quite often slip out still. Any other suggestions? Tips on sewing?