Turned one last week: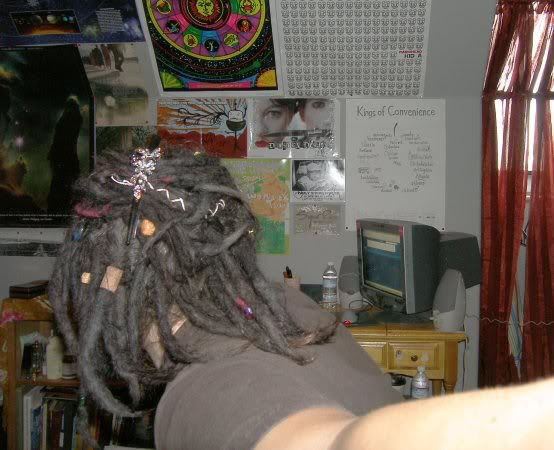 After I begin the Rip/Twist method, I find myself ripped and not twisted. The loose, short hairs are adding up around my scalp and some are too short to crochet in. The best way to get rid of these seems to be palm rolling uncomfortably close to the scalp. I used to feel like I was ripping the dread off my head following this method.

Now I've made it less painful with advice from someone who had locks for 5 years. He told me he would place the dread between his index and middle finger with his palm facing outward. With the back of his fingers close to his scalp, and keeping the dread in place, he would circulate it between his hands. He was able to get rid of his loose hairs, cleaning the appearance of his scalp.