Even though I didn't have dreads for very long, I took lots of pictures. I've made a short timeline..and not only do you get to see my dreads change, you can see my ears magically go from 12 to 6 gauge.

This is how my hair looked after 20 minutes of styling and about seven products (I also had some temporary dye on it at the time)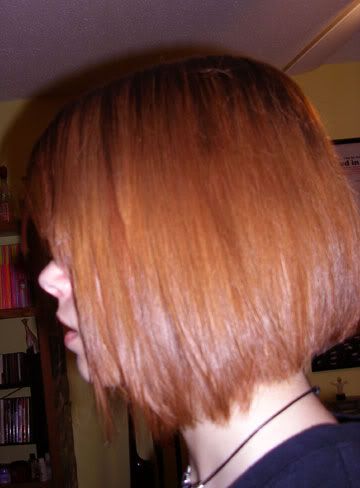 This is a more accurate picture of what my hair really looked like on its own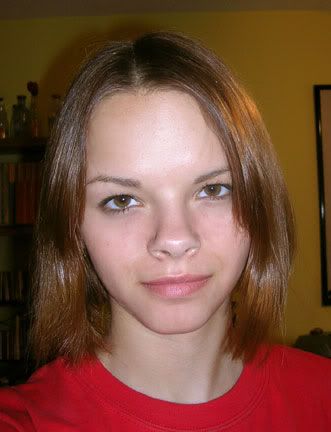 Just after finishing them - sorry about my face, but it was about 11:30 at night and I was quite tired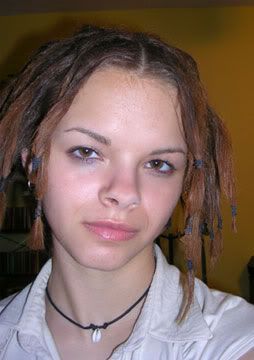 Sometime before they were a month old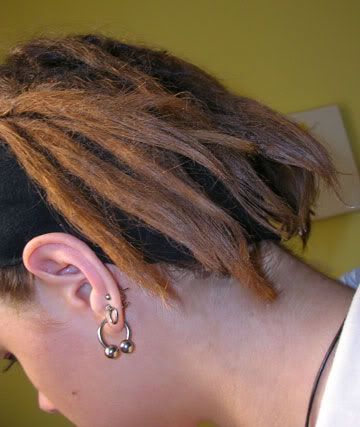 One month..they look all skinny and overly-waxed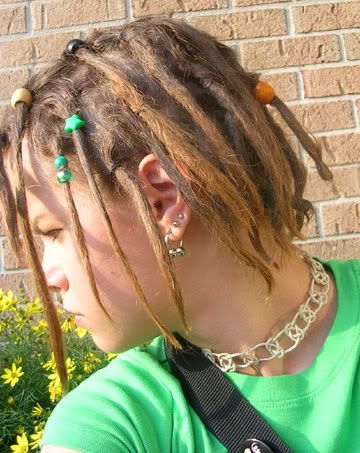 One and a half. I enjoy this picture; it's colorful.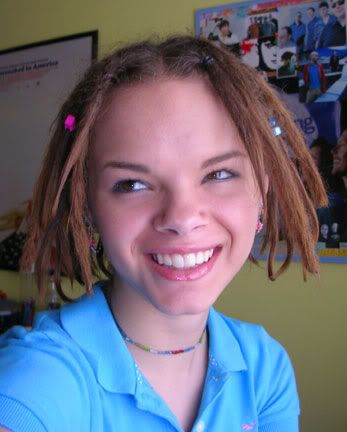 Two months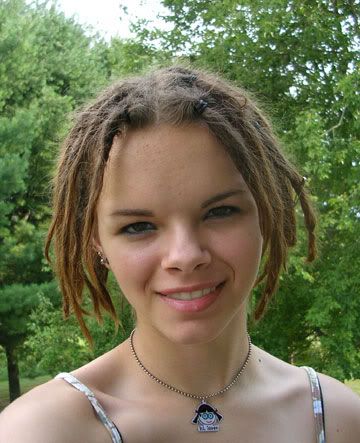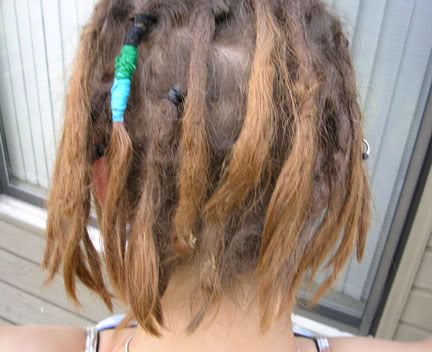 Three months. When I compared these to the 2 months pictures, I thought there was a big difference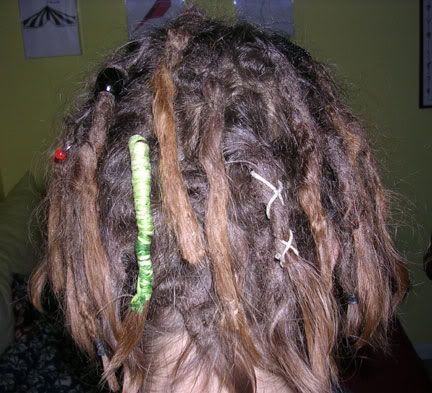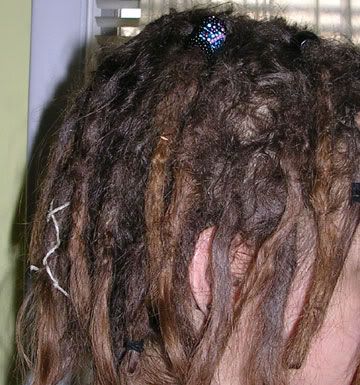 After I did the extensions..maybe 3 1/2 or almost 4 months. I think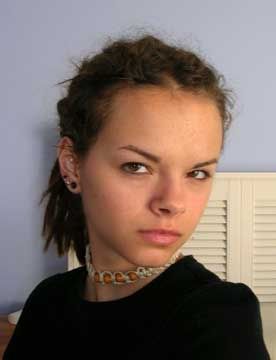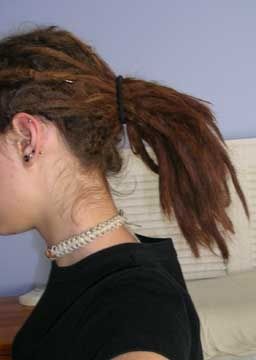 Four months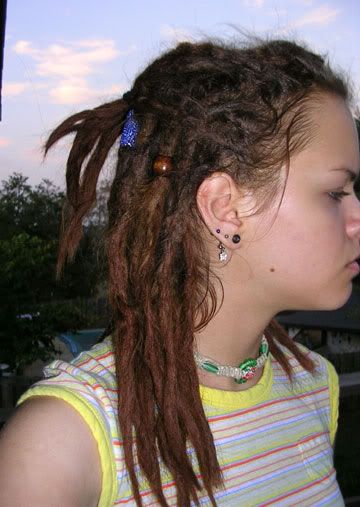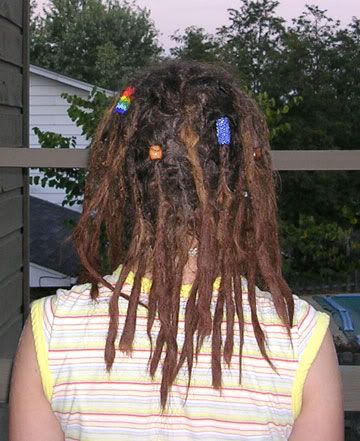 Four and a half..soon before I cut them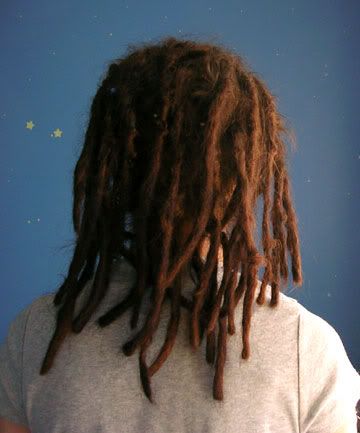 And..me now. My hair is growing out fast and this makes me happy. Pehaps I will be able to start better dreads in May/June.