When I held the first one in my hand I was shocked - it felt as though I should've been feeling physical pain having cut this 3 year old dread off my head. They had been appendages as valid as an arm or leg.

I started at the bottom and worked my way up.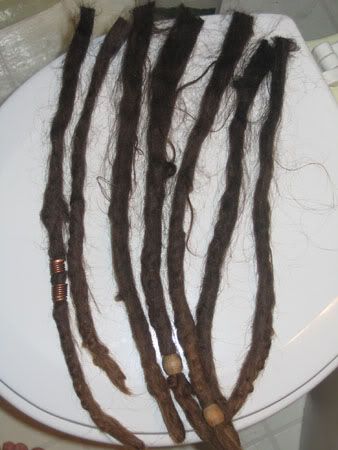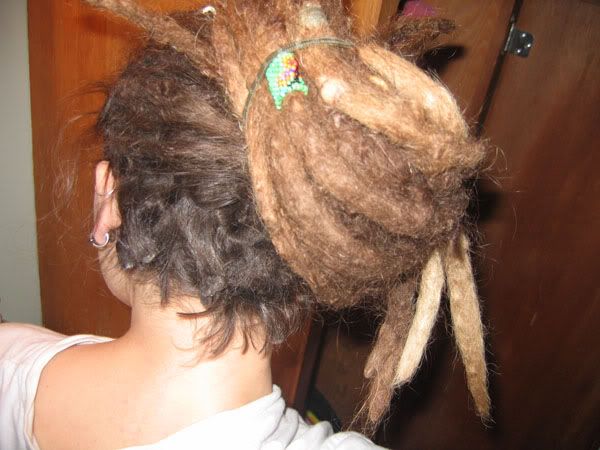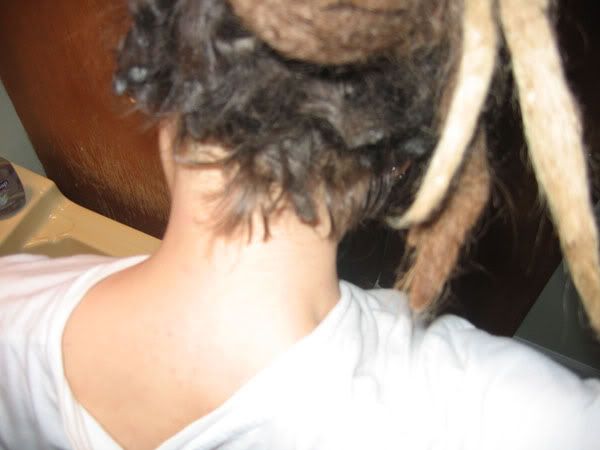 Quite a few had been growing together at the roots.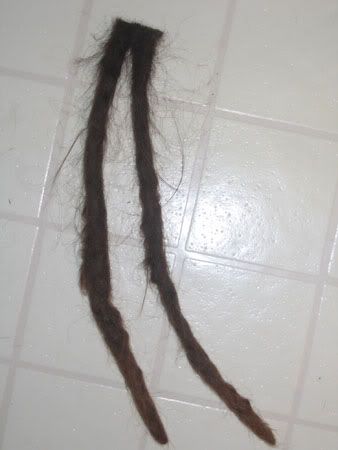 This one on the left was one of my favs. It's roots actually split in two.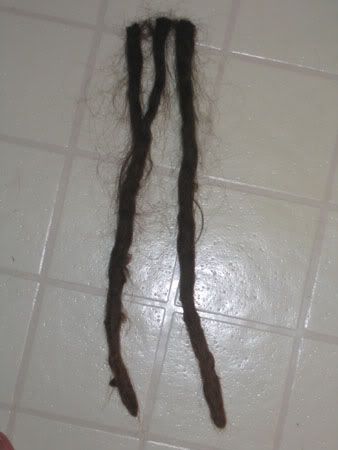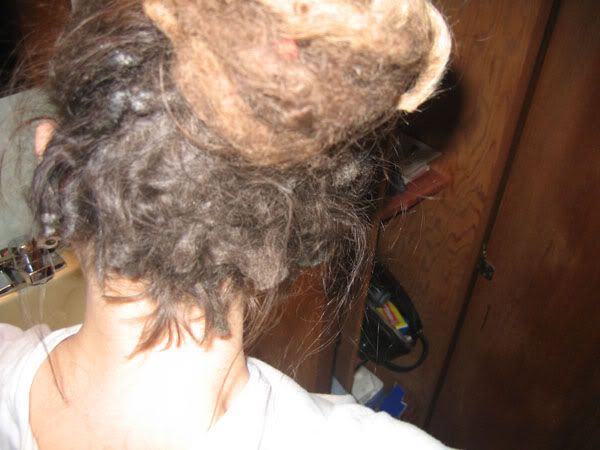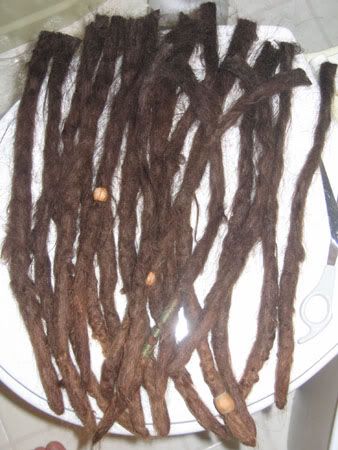 This is the best shot I could get of the insides. I was very surprised - by all the horrible things people had warned me about the insides of my dreads. Sure there was a lot of white stuff but they didn't stink or feel gross. Actually they were amazingly soft inside.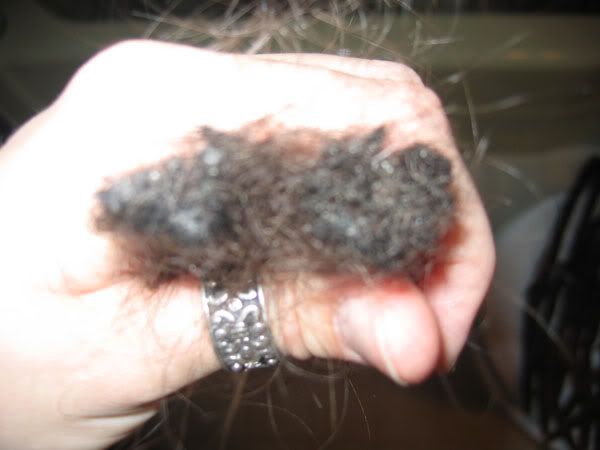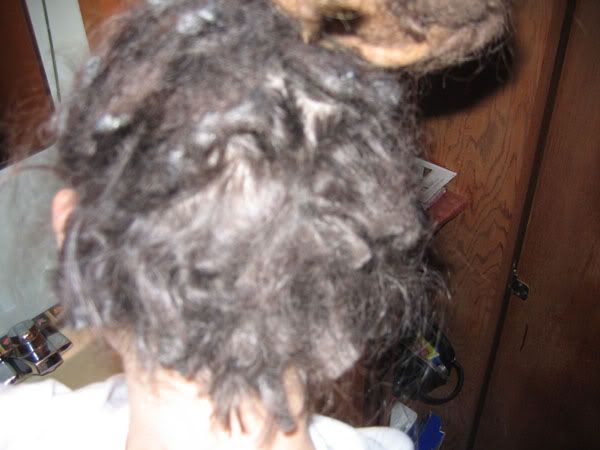 This is all I had left - ha - it looks like I'm balding.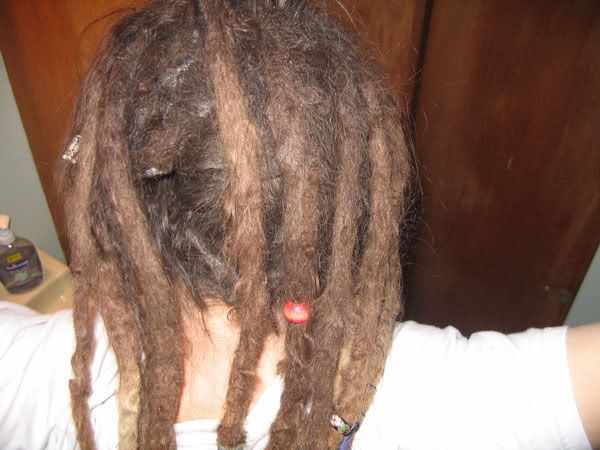 This one on the right was my tiniest dread.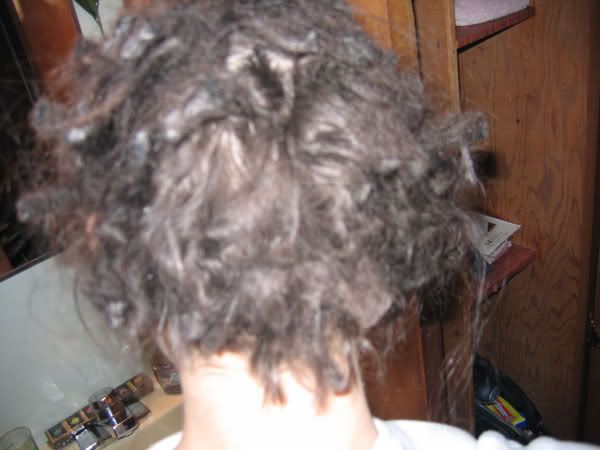 This is all 33 of them.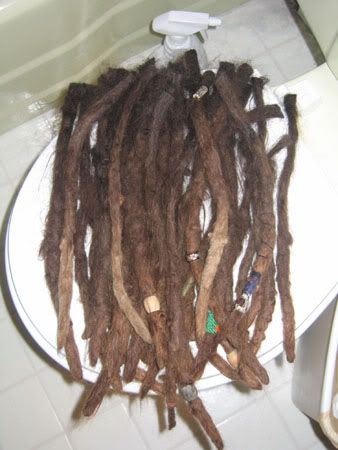 My little nubbies were so cute. I almost wanted to leave my hair like this.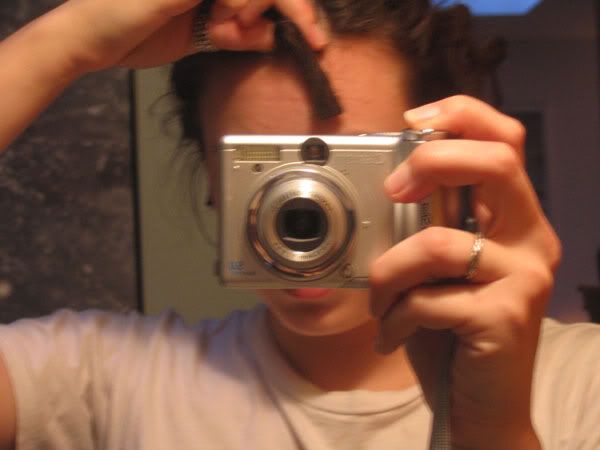 These two had just formed a huge mass at the bottom.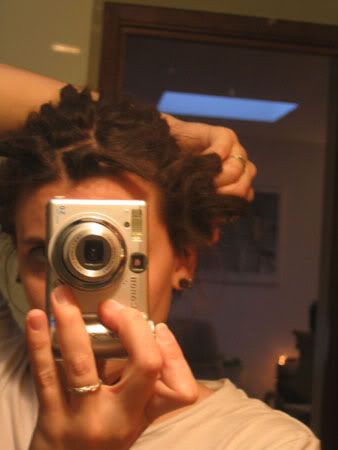 After this I jumped in the shower, shampoo'd my head as best I could then loaded it up with the conditioner. When I got out it was much easier to comb out all the little nubbies although it probably took about an hour and a half to do it all. Luckily I wanted the back of my hair pretty short so I didn't even have to comb those out.



This is what I did for my Thanksgiving. I thought it fitting since they were born on Christmas. I haven't told any of my family yet - they all live several states away. I'm going home for Christmas and I'm going to surprise them when I get off the plane.